Tech in Action: Turning people into holograms
Thalys shows what makes Brussels special by creating virtual monuments out of its residents.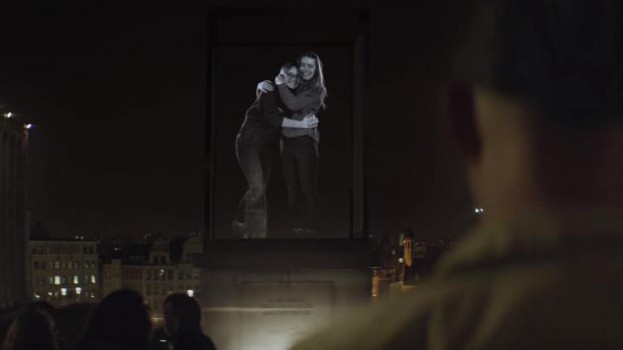 Brussels is a city that has traditionally drawn tourists with its historic monuments and scenery. But given that it is competing with other European cities that have monuments of their own, train operator Thalys decided to focus on the one thing Brussels has that other cities don't: its residents.
Working with agency Rosapark, Thalys set up a booth in Brussels' cultural district that captured the image of people walking in and created a hologram in under two minutes. On a pedestal in a public square, the five-foot-high holograms were projected to make those people look like historical statues in an installation that was visited by more than 3,000 locals.
The resulting film is being targeted on social to people in France, the Netherlands and Germany, three major urban centres that Thalys offers high-speed rail service to.