KBS Canada hires four
New director of strategy Nancy Beattie is among the recent additions at the agency's Toronto office.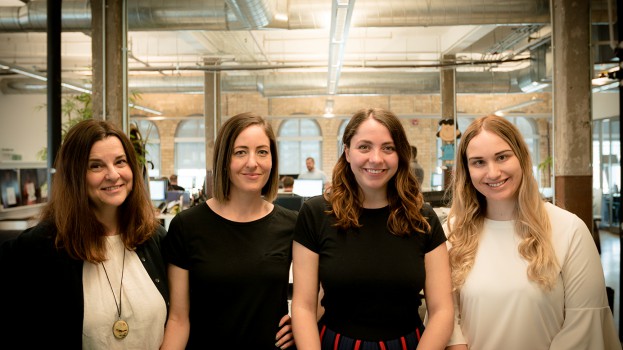 From left to right: Nancy Beattie, Laura Simhoni, Jennifer Szilagyi and Lindsay Stockhamer Pollock.

KBS Canada has added four new staff to its office in Toronto, including Nancy Beattie as director of strategy.

Beattie joins from Leo Burnett Toronto, where she spent more than a year as a planning director and working on campaigns for clients including Smucker's, Kellogg's and TD. Prior to joining Leo Burnett, Beattie spent more than 10 years at Taxi, working on major projects with clients such as Canadian Tire and Telus and also helping launch the Koodo brand. She also served as general manager and was eventually named president of the agency in 2013. She left Taxi at the end of 2014 when the agency underwent a restructuring.

Adam Brain and Lisa Pratt, previously directors of strategy at KBS, left the agency in the fall, with Brain since taking a role as strategic planning director at Grey Canada. In January, KBS brought on Lance Koenig as chief strategy officer to lead the discipline across the agency's offices in Canada.

Lindsay Stockhamer Pollock has also been added to the strategy team at KBS, having previously been at OMD, and will work on social and digital strategy for the agency's Church & Dwight Canada account.

In the creative department, KBS has hired copywriter Laura Simhoni and art director Jennifer Szilagyi. The pair join from Juniper Park\TBWA, where their credits included "Blamé" for YWCA and "#GetItOnline" for GoDaddy.

Matt Hassell, national CCO at KBS Canada, said in a press release that an ongoing investment in both strategy and creative are priorities for the agency this year. Last month, the agency added a new ACD to its Montreal office, which followed the hiring of two new ECDs in the fall.