Wasserman + Partners names new president
Stefan Hawes returns from Shanghai to lead the Vancouver agency's growth as its founder moves into a new role.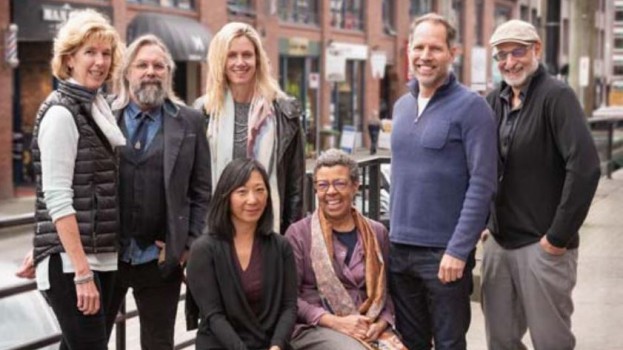 From left to right: Wasserman + Partners' CFO Sue Deans; creative director Liam Greenlaw; VPs Pauline Hadley-Beauregard, Karen Nishi and Andeen Pitt; president Stefan Hawes and CEO Alvin Wasserman. 

Vancouver's Wasserman + Partners has named a new president, hiring Stefan Hawes to lead the agency's growth following a global search.

Former president and chief executive Alvin Wasserman, who founded the agency in the 90s, has assumed the role of chair of the board and will continue to guide the leadership team. Hawes will now be responsible for the "ongoing health and sustainable growth of the agency," according to a press release.

Hawes has previously worked in the U.S., Europe and Asia, helping start and manage the San Francisco office of Tribal DDB from 1999 to 2002. He also served as general manager and CEO of Blast Radius in Amsterdam and worked as an independent consultant to Nikon Europe. Most recently, he led the Nike China team with AKQA in Shanghai. Originally from Vancouver, Hawes held various positions at local agencies early in his career, having worked in account management at Palmer Jarvis, and later oversaw the telco business at DDB Canada. Over the course of his career, his other clients have included Michelin, P&G, Telus and Asics.

Hawes joins a leadership team at Wasserman that also includes VPs Andeen Pitt, Karen Nishi and Pauline Hadley-Beauregard, creative director Liam Greenlaw and CFO Sue Deans. They will continue to manage the agency's day-to-day business.

In September last year, the agency announced having picked up assignments with Destination Auto Group,  Accent Inns, B.C. Securities Commission and the B.C. Cancer Foundation.