The man behind the billboard
Prolific designer Jeremy Kramer on the duty of advertisers and the role their work plays in public spaces.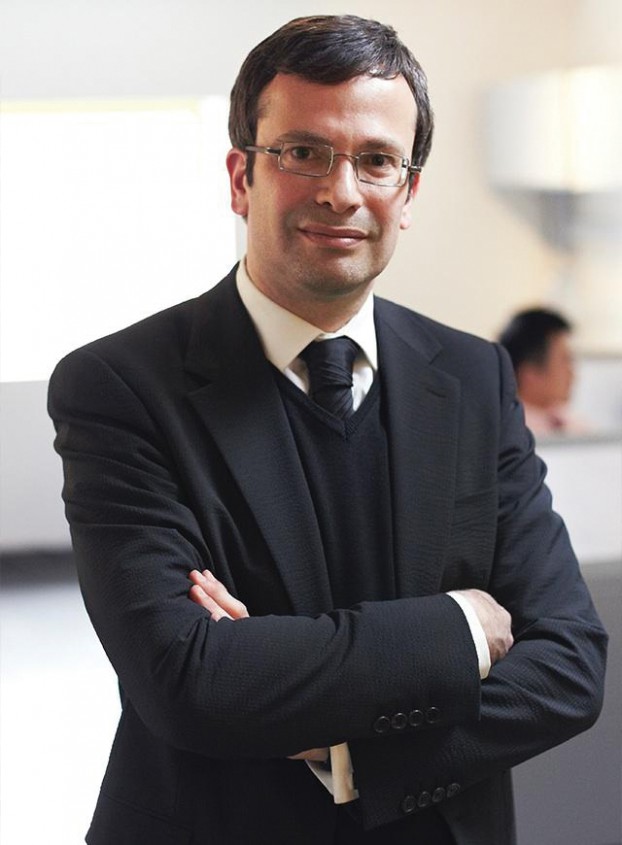 This story appears in the May/June issue of strategy.
If you've seen a billboard in a major Canadian city, you've seen Jeremy Kramer's work.
The designer and firm bearing his name are responsible for most of the digital screens surrounding Toronto's own "mini Times Square" at Yonge-Dundas. In fact, many of the firm's designs have become recognizable fixtures in urban centres across the country. His team has also designed transit boards in Mississauga and Vancouver, and developed digital signage networks for Astral, Pattison and Cineplex.
Over his nearly three-decade career, Kramer has put a lot of thought into the impact that advertising media has on people and the public spaces they're in.
"One has to plan out how commercial needs can coexist with public needs," Kramer says. "We usually start not by asking what kind of display we should have, but by asking how the space is intended to be used. What kind of programming might take place there and what elements could you create to support that?"
But should advertisers be keeping those same things in mind? Strategy spoke with Kramer about OOH and the responsibilities brands and agencies have when creating structures that interrogate the design of a public space.
Better platforms give birth to better work – once advertisers get up to speed.
When we designed the transit shelters in Toronto, our view was that building a higher caliber product might encourage better advertising [because] if I go back 17 years, you didn't have Apple or Gucci or Mercedes appearing in transit. But now it seems like an appropriate place for brands that might not have previously thought it was up to their level.
The techy stuff is still evolving, so I think the industry is still learning what the potential is as they go. At 10 Dundas [overlooking Yonge-Dundas Square], some more creative agencies have done campaigns where content moves between screens and creates an immersive experience. I think most are still learning how to extend that experience and make it something that isn't just a commercial message, but a piece of entertainment in its own way.
Ads are part of the urban experience…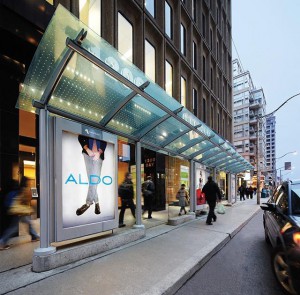 I don't subscribe to the notion that signage and billboards are not a positive addition to public spaces. If you look at heritage photos of Toronto at Yonge-Dundas Square, there were always big dramatic signs designed to command attention, and I don't think it was viewed as negative. Part of the dialogue about being in an urban context is the mix of commercial messages. That's part of urbanism.

I'm not sure whether the responsibility is for advertisers to worry about being intrusive. When you're in a city, particularly in the heart of downtown, I would argue the signage, the graphics, the media messages are part of the vibrancy of that urban experience.

…if the work is good.

I think the duty is simply to do something people will enjoy seeing. Any communicator, designer or marketer has the same responsibility an architect or interior designer has to do good work.

For creative people, that means doing something that has some intelligence, isn't entirely predictable and has a special quality to it, whether it's the visuals or the message. A big part of the responsibility is being aware that you're doing something that a lot of people are going to see.