Engine Digital creates director-level team
New directors of technology and delivery aim to help the agency support a collaborative business approach.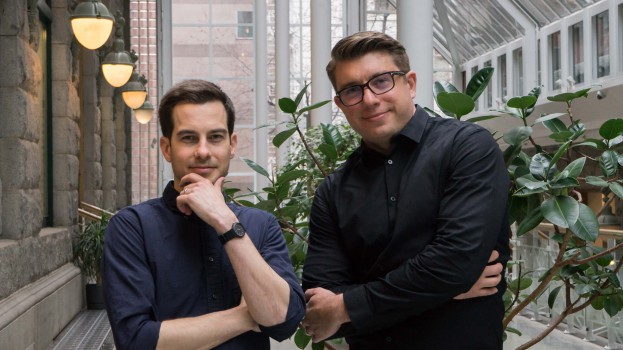 Greg Ryder, associate director of delivery (left), and Ehren Graber, director of technology, at Engine Digital.

Engine Digital has made a pair of promotions to create a new director group at the agency.

In the digital agency's Vancouver office, Ehren Graber has been promoted to director of technology, with Greg Ryder being promoted to associate director of delivery.

The pair join Peter Pimentel, design director, and Eugene Huh, associate director of strategy, who are also based in Vancouver and promoted to their respective roles back in August. The new director-level group will have oversight over each of Engine Digital's four main practice groups – strategy, design, engineering and delivery – leading project scoping, approach and strategy. Engine Digital uses small, cross-functional teams on its projects, and having oversight over each function will help ensure agency staff is supported as they collaborate with each other and clients.

James Richardson, COO at Engine Digital, said establishing a "clear, adaptable structure" will improve the quality of how the agency delivers products and services to clients, as well as help it "lean on the collective expertise" of a team at Engine that has seen a great deal of growth this year. It recently named its first COO and created a new strategy position to help guide clients through the agency's expanding service offering.

Ryder first joined Engine in 2016 as a senior project manager, having previously been at app development company Quick Mobile and Rogers Communications. Graber joined the agency last year, having previously held roles at Idea Rebel and Blender Media.