Tech in Action: A dress that tracks sexual harassment
Schweppes embedded sensors in a dress to highlight what women face when out on the town.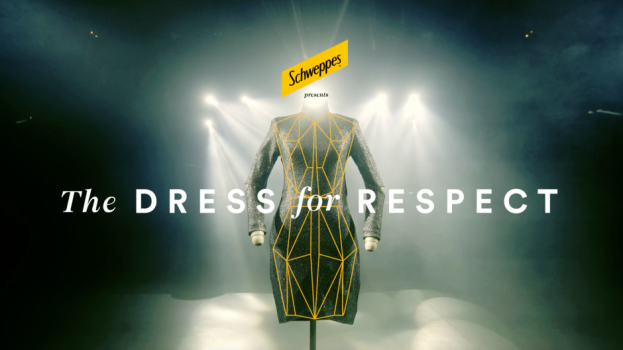 Women probably don't need to be told that a night out will likely (and unfortunately) include fending off unwanted advances and outright harassment from men. A recent study showed that, in Brazil, 86% of women report having been harassed in nightclubs.

Part of ginger ale brand Schweppes' positioning in Brazil is celebrating the great moments that can happen during a night out, but only when its approached with respect, as reflected in its tagline "Character required." But given that so many women are still being harassed, it's clear that some men still aren't getting the message.

With help from Ogilvy Brazil, the brand made a dress with sensors sewn into the fabric. Three volunteers wore the dress to a nightclub one night while it transmitted data back to a control centre, showing in real-time when and where the women were touched. Their night out, as well as data from the dress, were compiled into a video below.

The sensors on the dress showed that in just under four hours, the women were touched a total of 157 times, more than 40 times an hour.