Tech in Action: AR brings imaginary friends to life
A new app supports kids undergoing cancer treatment and is an extension of the Pediatric Brain Tumor Foundation's video campaign.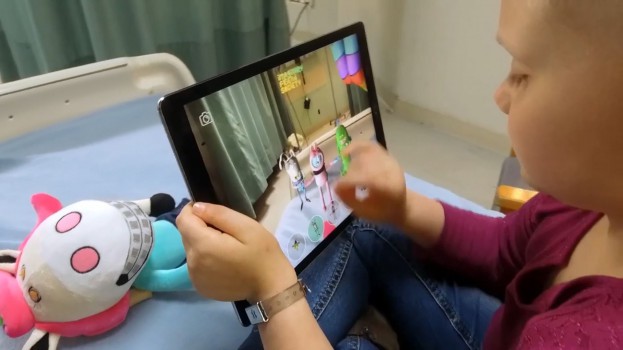 Cancer is awful no matter who it affects, but it is especially tough on children, who might not be equipped to understand or emotionally cope with the difficulties of treatment. A new campaign and AR app is hoping to encourage those kids to keep fighting the good fight.
Launched last year, "The Imaginary Friend Society" was created by agency RPA for the Pediatric Brain Tumor Foundation (PBTF). The campaign resulted in the creation of a series of online videos featuring different characters, many of whom were inspired by the actual imaginary friends of children who "donated" them to patients in the hospital.
Each video explained complicated and intimidating parts of the cancer treatment process – from getting a diagnosis to chemotherapy to the emotional impact it can have – using kid-friendly language in playful environments. The agency enlisted production and animation houses from around the world to give each video its own look and feel – including Vancouver's Giant Ant, which received award show recognition for its contribution.
The videos have since been translated into a dozen different languages and are being used by hospitals around the world. But, to give doctors and families alike another tool to help children through treatment, RPA and PBTF recently brought the imaginary friends into an augmented reality app, available now on iOS.
The app allows kids to make characters – some from last year's videos, some created just for the app – appear in the world around them. Beyond showing patients a happy face in what can be an otherwise dreary and sterile hospital environment, the characters also speak directly to the user, offering encouragement and words of support.
(h/t Campaign)