Porsche brings its Drive program to Canada
The automaker's short-term rental service will give Montreal drivers the chance to use its luxury cars for their brief trips.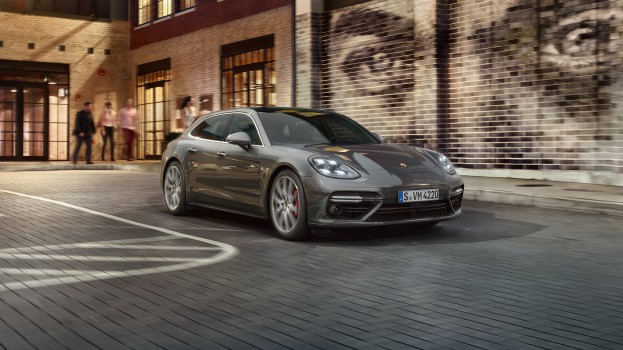 Porsche is bringing a high-end option to Montreal drivers using car-sharing services with the launch of its Drive short-term rental service in Quebec.

Through the pilot, drivers will have the option to rent the luxury car brand's 718 Boxster, 718 Cayman, Panamera, Macan, Cayenne and 911 models. Rental periods can be as short as one hour and as long as one week, with rates starting at $149 an hour.

Porsche Drive first launched in Germany in 2014, and has since expanded to Switzerland.

The car brand classifies Drive as a "short-term rental" service instead of a car-sharing service. Unlike car-sharing services – which allow pick-ups and drop-offs at a wealth of spots spread throughout urban centres – rentals through Porsche Drive can only be picked up and dropped off from a limited number of Porsche-owned locations.

In Montreal, pick-ups and drop-offs will be done at the Porsche Centre Rive-Sud dealership on the city's south shore. In Germany, Drive rentals can be accessed from four locations – one dealership, one high-end apartment building, the Porsche Museum and one recently opened concept showroom. In Switzerland, one Porsche dealership offers the service.

However, the length of the rental periods make Drive a luxury option for drivers currently using car sharing services that operate in Montreal, like Car2Go and Communauto.

Drive is part of a global effort to offer "mobility solutions for the future" beyond traditional car ownership, according to a press release. In Germany, Porsche also offers services called "Drive On Demand," which has the rental delivered to a specific location, and "Drive Chauffer," which comes with a professional driver. In the U.S., the company also offers a service called Porsche Passport, a monthly membership service that allows users to request a rented Porsche that is delivered to a location of their choice by a concierge.

Later this summer, Porsche will have a new marketing director in Canada, who is already looking to expand its brand into different customer segments.