Kijiji expands ad options for retailers
The online marketplace adds native ads, performance listings and an expanded pay-as-you-go offering.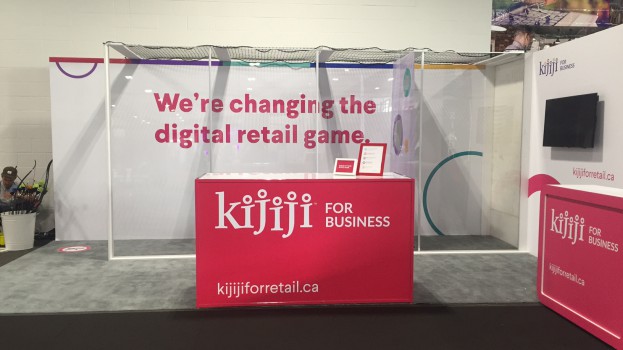 Online marketplace Kijiji is rolling out advertising options that give independent sellers and established retailers alike new ways to reach buyers online.

Under the Kijiji for Business portfolio, it has introduced native shopping ads, performance listings and an expanded pay-as-you-go offering. While the latter two have previously been offered to certain sellers, native shopping ads are new and designed to address the growing need of larger sellers using the platform to make connections online, says Paul Nowosad, head of B2C commercial solutions at Kijiji.

Through native shopping ads, e-commerce enabled vendors can display relevant products from their catalogue feed along with images and pricing, increasing product discoverability in relevant environments. The ads populate in dedicated placements on search and browse pages, and are meant to help sellers with more than 500 products drive traffic to their e-commerce pages.

"There are growing group of businesses, both some of the bigger players as well as some online-only players that are small, that are just looking to drive e-commerce sales," says Nowosad. The idea is to address the "mandate that a lot of these brands and retailers now have, as probably the fastest growing part of the business, which is online discoverability, website traffic and ecommerce sales."

Secondly, performance listings offer sellers greater control of their advertising through branded, native-looking listings. Kijiji limits the number of performance listings on each page, says Nowosad, to ensure that sellers with hundreds of ads can space them out among consumer listings. Performance listings are discoverable through category browsing and keyword search, and are charged to the seller based on the number of consumer interactions.

Finally, Kijiji has expanded its pay-as-you-go offering (previously offered in the auto, real estate and jobs categories) so that sellers who have met their free-listings cap can purchase additional listings on a pay-as-you-go basis. The offering extends that concept into the soft and hard goods areas, giving vendors the option to sell as many products as they wish. Unlike performance listings, pricing is determined upfront.

"What we've tried to do is create a few solutions in addition to the single-post consumer model that allows those individuals or smaller businesses to start to be able to communicate on a more regular basis with a bit more control to the shopping audience that we have," says Nowosad. At the same time, he says, the offerings allow Kijiji to manage the listings on its site so that the consumer voice is heard just as loudly as the business-to-consumer voice.

"It's allowing us on the product or retail side to kind of catch up with where we have seen great success for buyers and sellers on the auto-side and the real-estate side," says Nowosad.