WPP revenue dips amid weak showing in North America
But Martin Sorrell was the main focus of shareholders during the company's AGM.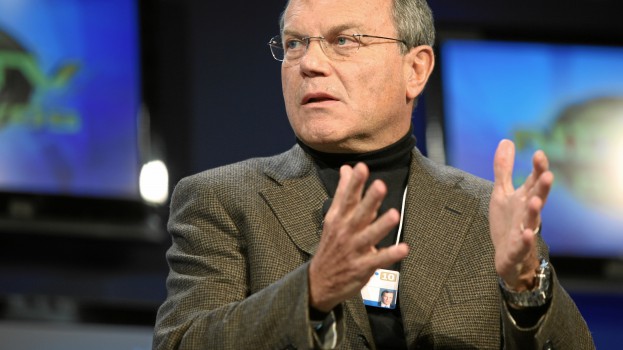 Under the shadow of its CEO's recent departure, WPP released new numbers ahead of today's annual general meeting that show revenue at the holding company continuing to slip.
The holding company reported revenue for the first four months of 2018 to be £4.8 billion, down by 3.4%. However, WPP cited 6.1% currency headwinds for the result, saying that constant currency revenue was up 2.7%, with like-for-like revenue up 1.4%.
Regardless, North America was WPP's "weakest performing region" through the beginning of the year, with like-for-like revenue down by 2.4%. WPP cited its advertising, data investment management and parts of its brand consulting businesses as its weakest performers, though those were partly offset by growth in its media investment management, health and wellness and specialist communications businesses.
The results were presented ahead of the holding company's AGM today, its first since the sudden departure of CEO Martin Sorrell, a topic that was a major focus among shareholders during the meeting. Sorrell left the company amid allegations of misusing funds and improper personal behaviour, which the executive denied.
Nearly 30% of shareholders voted against the company's remuneration report, and 17% voted against chairman Roberto Quarta's re-election to the board. While both the pay report and Quarta's re-election still passed, the results of the vote is being largely viewed as a revolt by some shareholders looking to send a message about their frustration with the company's recent affairs.
During the meeting, shareholders voiced their discontent with the lack of comment and details from WPP regarding the circumstances around Sorrell's departure, as well as the fact that he left with stock options that could be worth £20 million. Quarta responded to questions by saying WPP had received legal advice that it was prohibited from sharing more details, while Sorrell's share entitlement could only be taken away in the case of "gross misconduct," which the company could not establish.
Other points of contention for shareholders were a pay scheme for the company's next CEO (which included a bonus that could amount to 800% of their basic pay), as well as the fact that the share buyback program the company conducted last year could have saved £100 million if it had been conducted this year instead.