Canada lands on three Craft, Brand Experience shortlists
Nine agencies make the cut on shortlists specifically geared toward craft and activation.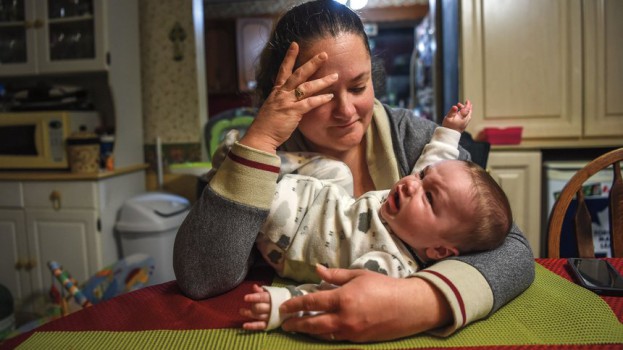 By Jennifer Horn &  Justin Dallaire
Tuesday's batch of Cannes Lion shortlists brings Canada's count to 47: adding ten for Industry Craft, three for Brand Experience & Activation, two for Film Craft, and one for Digital Craft.
The country fared well in the new Industry Craft category, which celebrates the creative artistry behind typography, art direction, illustration, photography and copywriting. Cossette, Ogilvy, Taxi and Grey share the ten noms across outdoor, print, and design sub-categories for brands McDonald's, Kraft Heinz, Baby Dove and Workplace Safety & Insurance Board of Ontario, respectively.
The final two Craft categories, Film and Digital, saw nods go to Sherpas Cinema for direction in a film produced for The North Face; Ogilvy for its use of original music in a piece for Unilever; and FCB for data visualization in PFLAG's digital platform (bringing that campaign's tally to eight nominations so far).
As for Brand Experience & Activation (another new category for Cannes), J. Walter Thompson, Zulu Alpha Kilo and BBDO make the shortlist for the St. Louis Children's Hospital, Uber and the Canadian Olympic Committee. The category was introduced this year and covers brand building through areas of experience design, activation, immersive, retail and 360 customer engagement.
The country, however, failed to make the Entertainment, Entertainment Lions for Music and Creative eCommerce shortlists announced on the second day of the fest.
Industry Craft Shortlists (10)
Grey Canada
Workplace Safety & Insurance Board of Ontario
"Typefaces of the Fallen" (Brand and communications design)
Taxi
Kraft Heinz (Heinz Ketchup)
"Shake" (Outdoor)
Partner: Grass Roots
Cossette Toronto
McDonald's
"On Your Left" (Outdoor)
"On Your Right" (Outdoor)
"Just Missed Us" (Outdoor)
"Next Exit" (Outdoor)
Partners: OMD / Novus Media
Ogilvy
Unilever (Baby Dove)
"Baby Dove Beautifully Real Moms – Witching Hour" (Print & Publishing)
"Baby Dove Beautifully Real Moms – Dream Feeder" (Print & Publishing)
"Baby Dove Beautifully Real Moms – Witching Hour" (Outdoor)
"Baby Dove Beautifully Real Moms – Dream Feeder" (Outdoor)
Partners: H&O / Mindshare / Harbinger
Brand Experience & Activation Shortlists (3)
J. Walter Thompson Canada
St. Louis Children's Hospital
"Remission Bell" (Healthcare)
Partner: Outfront Media
Zulu Alpha Kilo
Uber Canada
"Uber Mom" (Corporate Social Responsibility / Corporate Image)
BBDO Toronto
Canadian Paralympic Committee
"The Paralympic Network" (Social Engagement & Integration for Live Experience)
Partners: Alter Ego / Asymetric Media / Grayson Matthews / Married to Giants
Film Craft Shortlists (2)
Sherpas Cinema
The North Face
"Imagination: Tom Wallisch" (Direction)
Ogilvy Toronto
Unilever
"Look How Far We've Come" (Use of Original Music)
Partners: Mindshare / Reactiv / Vapor RMW / Harbinger
Digital Craft Shortlists (1)
FCB/Six
PFLAG Canada
"Destination Pride" (Data Visualization)
Partners: Initiative / Alter Ego / Grayson Matthews / Jigsaw Casting / Glossy