No Fixed Address expands to the U.S.
As it looks to further support clients Mattamy Homes and Egan Visual, the agency hires Todd Ochsner to lead its state-side business.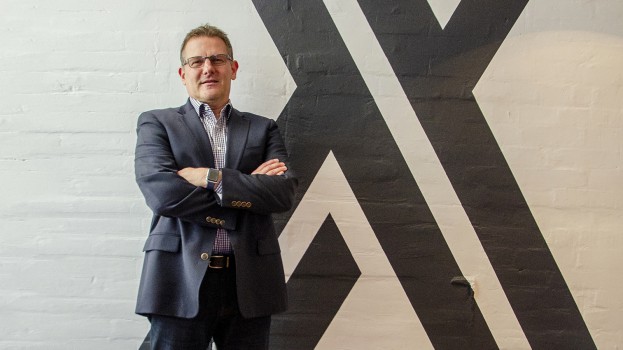 No Fixed Address is expanding its business into the U.S. and making its first hire south of the border.
The expansion will support the U.S. business of two existing clients, Mattamy Homes and Egan Visual.
No Fixed Address won the North American AOR assignment for Mattamy, the largest privately owned home builder in North America, roughly one year ago. Toronto-based Mattamy is currently expanding its existing U.S. operations into new markets, namely in Florida, North Carolina and Phoenix, Ariz. Among its recent efforts in those markets are the purchase of Royal Oaks Building Group in North Carolina, as well work on master planned communities, such as Tradition and Celebration, Florida.
Egan, which manufactures high-end white boards and visual presentation tools, was one of the agency's first clients and also the first to be involved with No Fixed Investment, the agency's investment arm.
"Our philosophy means that we have no barriers to growth," says Serge Rancourt, co-founder and CEO of No Fixed Address. "So when the opportunity arose to service the U.S. needs of our Mattamy client it made sense to respond like we would in any similar situation, by finding the right talent and coming up with the right solution."
To lead its U.S. operations, No Fixed Address has hired Todd Ochsner as its U.S. business lead. Ochsner will be based out of Charlotte, N.C., but No Fixed Address will also have a presence in Florida and Phoenix.
Ochsner was previously chief ideas officer at Roni Hicks & Associates, a San Diego, Calif., indie agency focused on the real estate industry. He helped open and manage its East Coast office and handled all master plan and home building clients for five years before moving to San Diego to help build its digital and interactive practices. He also brings experience from agencies, including: real estate agency Ryan & Deslauriers, Dallas' TM Advertising and 11 years at Y&R's Canadian offices.
While No Fixed Address will be working with Mattamy and Egan in the U.S. at the outset, it has a mandate to further expand its U.S. business into other categories.