How CoinSmart plans to reach the 'crypto curious'
Experiential executions aim to position the cryptocurrency exchange as a lifestyle brand to connect with different demos.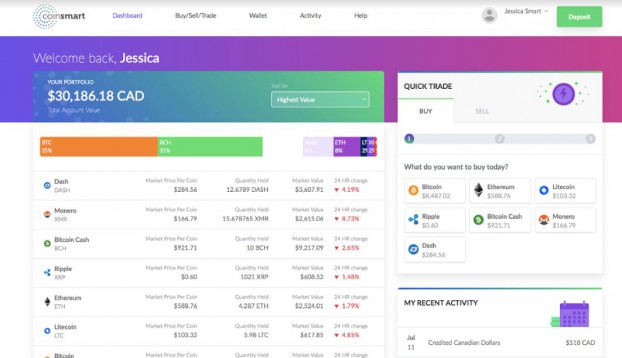 A new Canadian cryptocurrency exchange launched this week with the goal of making digital currencies accessible to both expert investors and those who are merely "crypto curious."
The exchange, known as CoinSmart, hopes to carve out a new demographic in a space that co-founder and CEO Justin Hartzman says has been dominated by players catering to young men and other early adopters.
Compared to its competitors, CoinSmart will aim to be more of a "lifestyle brand" within the world of digital currencies, says Hartzman. With the goal of attracting everyone "from the cryptocurrency curious all the way up to the expert traders," the exchange plans to reach demographics like female baby boomers, whom Hartzman says are currently being left out of the conversation.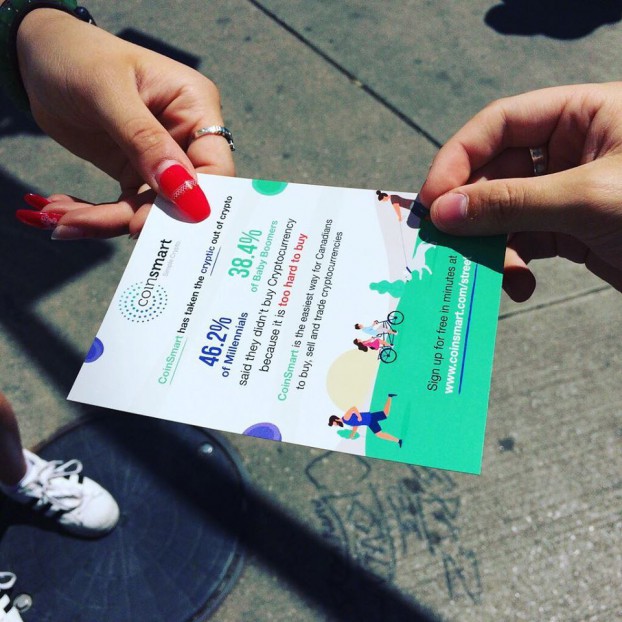 The company will also be looking outside of Toronto, where others have focused their marketing efforts so far, he says. But to celebrate the launch on July 17, CoinSmart representatives handed out materials to passersby in Toronto.
At a later date, it plans to host a cross-country scavenger hunt in which it will give away $100,000 in cryptocurrency, in an effort to get users to download the app.
It is also in the process of building a Smart Bar, a forty-foot container that will travel from coast to coast, serving as a "boots on the ground" touchpoint where people can learn about and buy cryptocurrency, says Hartzman.
The goal is to create a clean, modern environment in which people "don't feel like I'm going to a Cash Money store or an ATM," he says. "It should feel really natural, airy and, again, [give the sense of] that lifestyle brand that were bringing to it."
Prior to launching, CoinSmart received vendor approval to run digital ads on Facebook. It will also be buying placements on "non-related sites, but very demographic focused websites," according to the CEO.
Late last month, Facebook announced it would reverse the ban on crypto ads it originally announced in January, but only for "pre-approved advertisers." However, ads promoting binary options and initial coin offerings are still prohibited from the site. Twitter and Google continue to ban crypto-related ads on their sites.
CoinSmart is handling all its marketing in-house under the leadership of Hartzman, who has a background in the discipline. The company has also brought on creative director Saul Colt, from The Idea Integration Company, to lead its experiential marketing efforts.