Tech in Action: A virtual preview of your next flight
Emirates uses VR to show travelers the kind of experience they can expect on their next flight.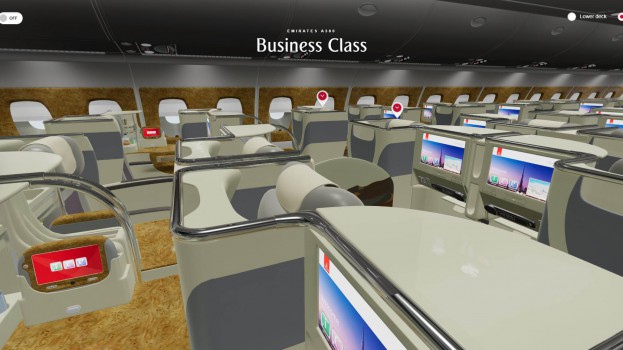 Not sure if you should fly economy or splurge on first-class tickets for your next flight? Don't know which seat you should select? Just curious about the luxuries being offered to people in other parts of the plane? Emirates has a virtual solution for you.
Available now on the airline's website, Emirates has created VR tours of all three classes on its Emirates A380 and the Emirates Boeing 777 aircraft. Users can explore every element and feature of the plane's passenger cabin, from basic seats to the private suites available in the costlier parts of the plane. The experience is available through both VR headsets and traditional web platforms.
Alex Knigge, Emirates' SVP of corporate communications, marketing and brand, said in a release that Emirates is the first airline to offer customers web-based VR technology. However, Air Canada created a VR experience targeted at travel agents and business flyers, giving them an interactive tour of its Dreamliner aircraft.