Corner Office Shifts: Pure Global Cannabis' new VP of brand strategy
A round-up of senior-level changes you may have missed.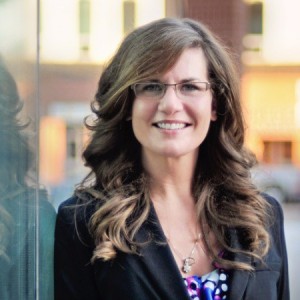 Pure Global Cannabis makes pair of executive appointments
Pure Global Cannabis has made two senior executive appointments. Rachel Colic (pictured) has been named VP of brand strategy and will be responsible for positioning Pure's family of brands in both the medical and adult-use markets. Colic has B2B and B2C marketing experience and has spent the last four years working in the cannabis space with licensed cannabis producer startups in both Canada and the U.S.
In addition, the company announced Stephen Pynn has joined as VP of corporate development. The appointments follow a reverse takeover transaction with PureSinse, a Toronto-based life science cannabis company, earlier this month.
Bentley Leathers names CEO
Bentley Leathers has found its new CEO in Walter Lamothe, former chief operating officer and president of retail at fashion retailer Reitmans. After spending six years at the company (during which he oversaw its shift towards ecommerce), Lamothe departed the company in November 2017. He had joined in 2011 as president of the Addition Elle and Penningtons banners and before that, he served as president and CEO of Liz Claiborne Canada.
Chief digital and growth officer appointed at Coinsquare
Coinsquare, the Canadian digital currency trading platform that launched a credibility-boosting campaign in the spring, has named Thomas Jankowski as chief digital and growth officer. In the role, he will lead the company's marketing and data teams, as well as its international expansion while serving as an adviser on its various lines of business. Jankowski has a background in digital marketing, such as product strategy, analytics and automation, across several industries including telecommunications, fintech and media.