Parkour3 makes four staff appointments
New hires and promotions come as the digital agency commences an ambitious growth plan.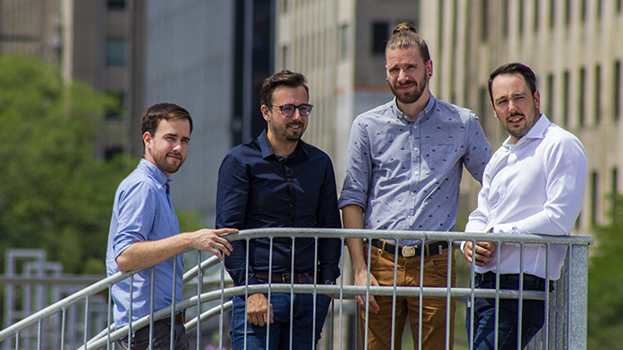 Montreal-based digital agency Parkour3 has made a pair of promotions to go with two recent hires as it sets itself on an ambitious growth path.
First, Bruno Lalonde has been named marketing director. Having joined the agency as strategy director in 2016, Lalonde will now be focused on generating new business and connecting more clients with the agency's technology and strategy offering.
Assisting Lalonde on the new business front is Kevin Blanc, who has been hired as junior business development coordinator. Blanc, who was most recently a marketing project manager at Amaury Sport Organisation, will be responsible for assisting new clients at the agency and increasing the capacity of its sales process.
Benjamin Loiselle, who joined Parkour3 last year as a web designer, has been promoted to art director, taking on greater creative responsibilities at the agency.
The three new roles come after the hiring of Jeffrey Labrecque as web adviser in February. Joining from marketing consulting firm JeyLabr, Labrecque has been tasked with advising the agency's media buying and digital strategy.
Mathieu Bélanger, president of Parkour3, said in a statement that the new appointments are part of a plan to double the agency's revenue within the next three years.