EBay upgrades its visual search tools
Mobile users can drag and drop photos from the site to find similar listings with image recognition.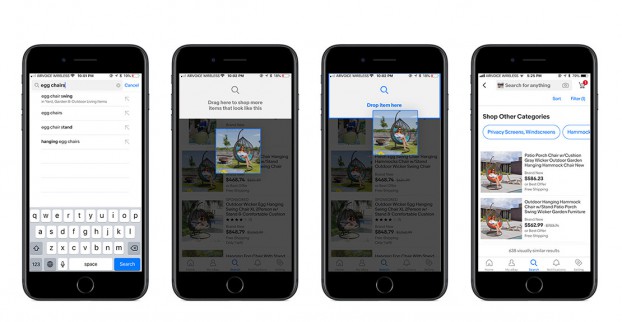 EBay has launched its latest tool to allow users to search its listings using image recognition.

Users of eBay's mobile app can take photos from a listing on the site, then drag and drop the image into the search bar. Using image recognition and AI tech, the app will then search the rest of its listings for items that are visually similar.

The online shopping site first rolled out visual search tools last year, allowing users to upload photos they've taken themselves or share ones they've found on social media to locate similar products among eBay's 1.1 billion listings. The new tool takes a similar approach, albeit within eBay itself, instead using photos found on other sites or in the real world. So when a user finds what they are looking for, but might be turned off by its price, condition or the seller, they can use image recognition to find another option, instead of trying to search by keyword.

Visual search has been a priority for eBay in recent years, and a blog post announcing its latest tools said more ways to search the site's listings using images would be arriving soon.