A look at current cannabis users: survey
A Statistics Canada report shows how much they spend and differences between demographics.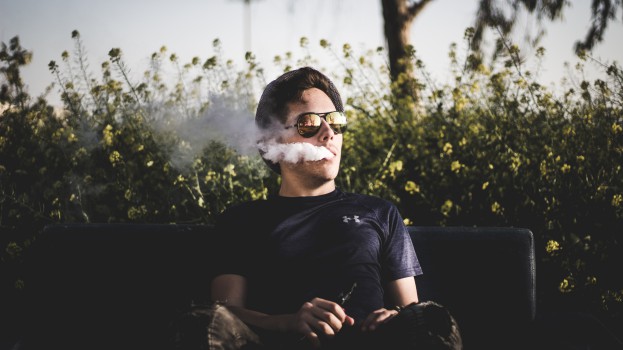 Current cannabis use is higher in Canadian males than females, although there is marked difference in their product preferences, according to the most recent National Cannabis Study data from Statistics Canada.
To measure the social and economic impact of legalized cannabis, Statistics Canada has been conducting the National Cannabis Study every three months through 2018. This is the second report on cannabis use the government research agency has released, covering the second quarter of 2018.
The latest report shows that 4.6 million people, representing nearly 16% of the population aged 15 or older, have used cannabis in the last three months. The usage rate was slightly above the national average in Nova Scotia (21%) and Ontario (18%), and below average in Quebec (11%) and Saskatchewan (10%). While the national rate is relatively unchanged from the first quarter report, StatsCan does point out that the rate seems to have risen slightly in some provinces (like Ontario) and dropped in others (like Saskatchewan).
Overall, Statistics Canada found that 82% of Canadians would be unlikely to try cannabis for the first time or increase their current consumption following legalization, up slightly from the 79% who reported the same in the first quarter. However, 28% of current users said they would be likely to increase their use after legalization, more than four times the percentage (6%) of those not currently using.
The rate of recent cannabis use is higher in males (19%) than females (12%). Perhaps predictably, the rate tends to decrease with age, with 33% of 15- to 24-year-olds having used cannabis in the last three months, compared to 13% for all of those over the age of 25.
Among those who have used cannabis in the last three months, the most popular product was dried flower or leaf (86%), followed by edibles (32%). The list was rounded out by hashish (20%), liquid concentrates (20%) and cannabis oil cartridges in vape pens (19%). Dried flower is more likely to be popular with men (90%, compared to 81% of women), while edibles are more popular with women (41%, compared to 26% of males).
In the second quarter, one third reported not having spent any money on the cannabis they consumed, with 25% spending up to $100, 21% spending up to $250 and the remaining 21% spent more than $250. StatsCan points out that this is nearly unchanged from last quarter, and noted a correlation between the amount spent on cannabis and frequency of use.