Back-to-school shopping to increase by 4% this year
However, consultancy EY suggests retailers will need to adapt to shifting consumer expectations to reap the benefits.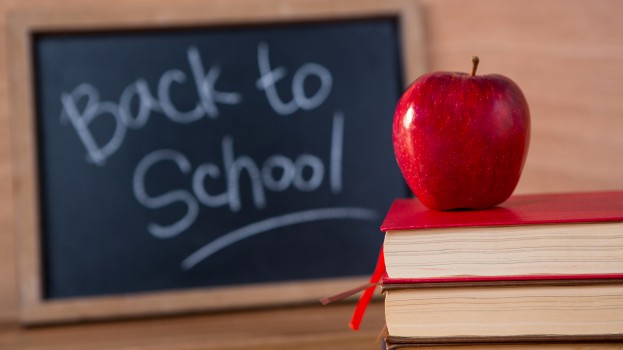 Propped up by consumer confidence, solid employment rates, steady population growth and a stable Canadian dollar, Canadian back-to-school spending is set to increase by 4% this year, according to EY.

EY notes that back-to-school sales forecasts vary by region, with British Columbia expected to lead retail sales over the season. Ontario and Quebec are poised to see "above average results" and sales in Alberta are expected to be on par with the national average, according to the consultancy. Only the prairie provinces and the Atlantic region may see sales that fall below the Canadian average.

"As parents focus on their children's education, concerns over NAFTA, tariff and geopolitical uncertainty are not expected to influence consumer spending in the short term," said Daniel Baer, EY Canada consumer products and retail assurance leader, in a press release. "That doesn't mean consumer expectations aren't changing."

Retailers will need to be "cognizant" of how of their customers are shopping, he said.

For example, online purchases made through mobile phones or voice-activated devices have become important channels as parents turn to online orders and in-store pick-up for their back-to-school shopping needs. But across all channels, "consumers are looking for a frictionless shopping experience, while prioritizing transactions that offer convenience, special deals and personalization," the consultancy said. Retailers will therefore need to deliver on "choice, speed, ease, value and inspiration" if they are to be successful.

The year-over-year increase follows strong retail sales in 2017. A recent analysis of Statistics Canada data by Ed Strapagiel, a retail analyst, found that retails sales hit a 20-year-high in 2017; however, Strapagiel also notes that sales have been on a steady decline so far in 2018, hitting their slowest growth trend in three years this past July.

EY's predictions follow research by cash back website Ebates that found that back-to-school online shopping has more than doubled in four years. However, its predictions were more tepid, suggesting that the average spend per child among 67% of parents has dropped to $166 this year from $183 in 2017. The number of parents planning to shop online was nevertheless reported to be more-or-less consistent with last year, according to Ebates.

While the Ebates study is based on consumer surveys, the EY forecast incorporates Statistics Canada monthly sales trends for key categories of back-to-school shopping (such as clothing, footwear, electronics, etc.), as well as other economic data, including employment, housing stats and GDP growth. The forecast also incorporates retailer expectations in these key categories.