Retail growth continues to be sluggish
The latest analysis of StatsCan numbers shows things are likely to get worse before they get better.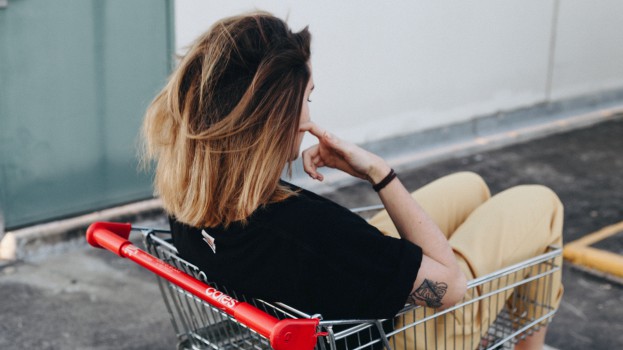 Analyst Ed Strapagiel continues to paint a less than rosy picture for retailers hoping that sales growth will begin to turn around in Canada.

Through the first six months of 2018, retail sales grew by 3.8%, well behind the 7.2% growth seen by the same point last year. While 2017 was a fairly strong year overall for retail in Canada, Strapagiel points out that growth has been falling every quarter since the 8% peak in Q2 2017. Given the three- and 12-month trends, which are now plunging, he says that the prospect of a bounce-back does not seem likely for the rest of 2018.

The food and drug sector is one of the main areas that is bringing down the overall growth rate, growing by only 0.3% in the last quarter and 1.1% for the year-to-date. While sales growth is strong at specialty food and convenience stores, sales at supermarkets and grocery stores grew by only 0.6% in June and has actually declined by 0.4% for the year-to-date. Drug and personal care store sales shrank by 0.7% in June, leaving sales at a flat 0.1% decline for 2018 so far.

While sales growth in the store merchandise sector is at a respectable 4.4%, Strapagiel points out the concerning trend that the growth rate has steadily and consistently declined since Q3 of 2017, suggesting that things will get worse before they get better. Sales growth remained high in June for electronics, building material and clothing stores, but losses were seen in sporting goods (0.5%), home furnishing (2.5%) and shoe retailers (0.4%). Things are particularly dire in the shoe category, where sales growth is down by 2.5% for the year-to-date.

Sales in cars and automotive parts were a respectable 2.4% in June, in line with the growth it has been seeing so far this year, which is down slightly from a particularly high performance last year. And as with past months, gas sales continue to be strong – sales at the pump grew by 15.1% in June, and are up 11.6% for the year-to-date.

Turning to ecomm, online sales represented 2.7% of total Canadian retail sales for the 12 months ending June 2018 (though those numbers don't include purchases from international websites). Canadian e-commerce sales were up 15.7% year-over-year in Q2 2018, which is higher than for location-based retail, but is slowing down from the 35% gain in the same period last year.