Tech in Action: Converting currency with a camera
Bank of New Zealand uses image recognition to make understanding costs overseas a bit easier.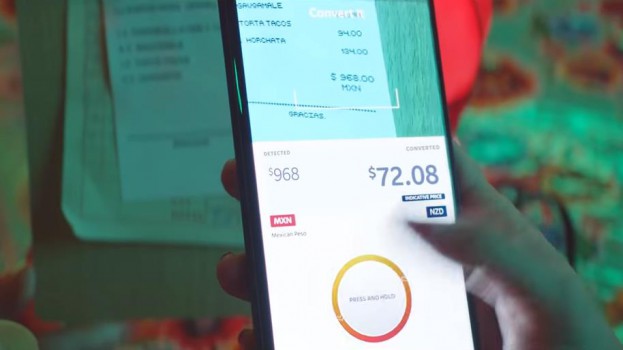 Keeping track of spending is important while traveling, but it can be hard to do in a foreign country with a currency you're unfamiliar with. The Bank of New Zealand has launched a new app that uses image recognition to make the conversion process a bit easier.

The BNZ Convert It app uses a mobile device's camera and image recognition to see the price on a bill or price tag, coupling that with a user's location data to determine what the currency is in their current location. From there, it only takes the press of a button to convert it into New Zealand dollars.

Exchange rates are updated every six hours, but the most recent rates are saved to the app so it can also work offline. That way, it can be used if you're in a remote location without a wireless connection or are being mindful of the cost of using the data on your mobile plan internationally.

The bank has been working with agency Colenso BBDO on a campaign to promote the app.

The app takes an approach to finding functionality in image recognition that feels somewhat similar to how Google has developed Google Lens. The company has been developing a platform that uses image recognition to identify things in everyday environments and give users information about them. It's functionality that is particularly useful in situations where a user might not know exactly what to search for – such as operating hours for a storefront without clear signage or translating text in a language that uses different characters.