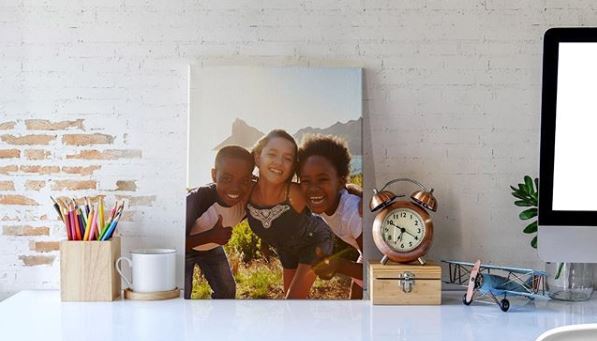 Physical photos are not as plentiful as they once were.
As far back as 2002 (according to one estimate), the photo printing market has been on a decline, even as the total number of photos taken each year continues to increase, thanks to new forms of digital media. In 2018, Fujifilm estimates that 1.5 trillion photos will be taken worldwide, yet most people will print "very few of these or in some cases not print them at all."
That shift presents a significant hurdle to companies like Fujifilm that have a sizeable photofinishing business. But there's hope: the company says its research indicates that many people have difficulty organizing their digital archives and fear their photos could be lost someday, which has many of them desiring printed products. The challenge is educating them on how, where and at what cost they can make that happen.
That is the strategy behind Fujifilm's "PrintLife," a campaign launched in June that the company has tried to position more as a "movement." The effort is being led out of Canada with the help of Toronto's Fish Out of Water design agency, with the goal of eventually rolling it out globally, says Gianmarco Bernaudo, director of brand marketing for photofinishing products at Fujifilm Canada.
The idea for the campaign rose out of the success of Fujifilm's Instax camera, which has enabled a lot of millennials to relive the joy of photo printing while satisfying their need to have their photos instantly available to them, says Bernaudo. "That was really what inspired us on the photo-finishing side of the business."
The company sold five million Instax cameras in 2016, according to reports in the Wall Street Journal, compared to 1.4 million digital cameras. If younger demographics are keen to print their photos with Instax, the hope is that the interest will extend into products like large prints and wall posters as well, he says. While the "instant" nature of Instax cannot be replicated across all products, Fujifilm has tried to "mirror the tangible element" of photo printing through the PrintLife campaign.
Photos can be printed at a number of major retailers across the country (both online and in-store), but most of them do not put a lot of money behind promoting that service, says Bernaudo.
Today, it is estimated that roughly only one out of every 100,000 photos in Canada is printed – even as many people maintain some degree of affinity to printed products. The main barriers to conversion, especially among millennials, is awareness – people simply don't know how or where to print them, or even that they can – and the perception that it can be expensive and time consuming to do so, according to Bernaudo.
The "PrintLife" campaign addresses this challenge by simply trying to educate photo takers about the options that exist, including printing options and pricing models, and inspiring them by showcasing the various things that can be done with photos.
In addition to an educational campaign microsite, supported by videos and social content, Fujifilm will host an exhibit at Toronto's Pearson airport from Nov. 1 to 8 showcasing customers' everyday photos. The exhibit is part of a global Fujifilm effort aimed at collecting 100,000 photos worldwide (2,000 of those being in Canada) from customers who submit their pieces online.
The campaign follows the 2016 opening of a Annex Photo concept store in Toronto in the image of the brand's other global "Wonder Photo Shops" in Tokyo, New York, Shanghai, Manila, Bogata, and Barcelona. The interactive retail space was designed to educate customers on how they could bring their smatphone and social media photos into the physical realm through prints, personalized decoration products and DIY photo creations.