Salesforce announces Einstein Voice
The CRM company will allow users to build voice assistants and bots powered by existing customer data.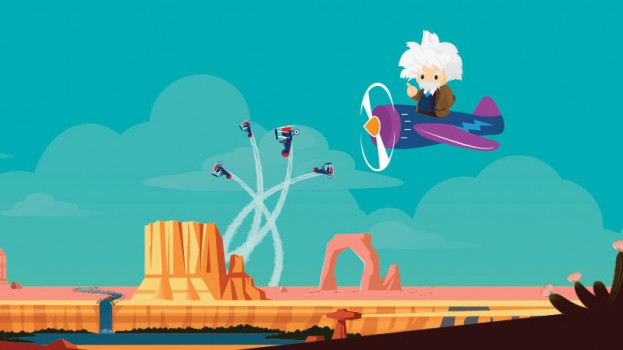 Salesforce is getting in on the opportunities around voice-powered platforms – both for those who want to build assistants and those who want to use them – with the announcement of Einstein Voice.

Powered by the CRM company's Einstein AI platform, Voice is divided into two main features: Voice Assistant and Voice Bots.

With Einstein Voice Bots, users can build voice-powered bots using Salesforce's already-existing CRM data. Linking to other Salesforce dashboards and services means the bots can be built on customer-specific data that a company has already stored, organized and structured, making them more easily customizeable and able to offer more relevant information and functions to customers.

In its announcement, Salesforce gave an example of a rental car company building a bot that would allow users to update an existing reservation with voice commands. The bot in said example could refer to information stored within the Service Cloud software to provide resolutions to a user's case.

Bots built with Einstein Voice are also done through a custom interface that eliminates the need for coding, and can be deployed to Amazon Alexa or Google Assistant once they are completed.

Einstein Voice Assistant is more of a personal assistant for existing Salesforce users. Voice Assistant users can use voice commands and conversational language to dictate information to the Salesforce app, which will then organize the unstructured data and create tasks for team members. It also provides daily briefings that will read out business metrics and results, as well as allow users to search for information from their dashboards using voice commands.

The announcement is one of many that Salesforce has made ahead of its annual Dreamforce conference, taking place next week. The announcements also included "low-code tools" for its Lightning productivity platform to help users build apps faster and without developers, as well as Einstein integration with the Pardot marketing automation platform to help automate and discover new consumer insights within campaign data.