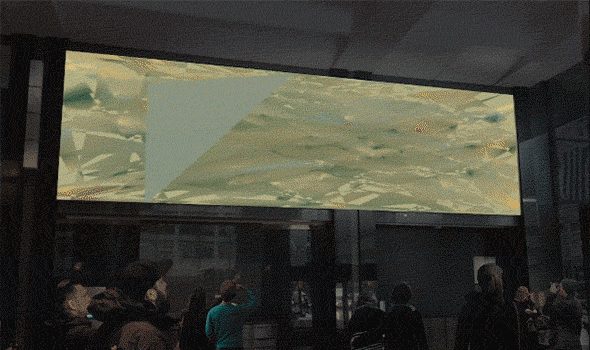 Toronto agency Union has been working on a project for this year's Nuit Blanche that aims to connect residents beyond neighbourhoods and borders, while also showing off some of its data and innovation capabilities.
Located in the atrium of a building at 150 York Street in downtown Toronto, "Intersections" invites participants to visit a website on the evening of Sept. 29 and choose three places within Toronto that hold personal meaning for them. Those spots will be pinpointed on an interactive map, creating a shape that not only connects the three points, but also the points of every other participant as the shapes are layered on top of each other.
The idea behind the exhibit is to visualize what connects Toronto residents, instead of what separates them, using real-time data collection to go beyond preconceived borders of the city.
The project comes from Union's innovation team, which was created earlier this year by bringing together creatives and technologists in the agency to push the industry's boundaries by combining design, insights and technology to create new experiences. That's an approach that is becoming popular for creative agencies looking to expand their offering into different directions and it gives Union "a unique edge as an agency," says ECD and co-founder Lance Martin.
The team includes Jordan Shaw, named manager of innovation last year, Jan Kanhai, hired as director of digital production last year after stints at Momentum and Sapient; Marcelo Luft, hired as UX lead last year from Toptal; and Gabriel Tsang, who was named director of digital experience in February. As part of the new team, they've been looking to build on previous tech- and innovation-focused work, such as campaign creative that cancels out obstructive noise and a number of custom-build VR applications, such as a player that is controlled by voice recognition.