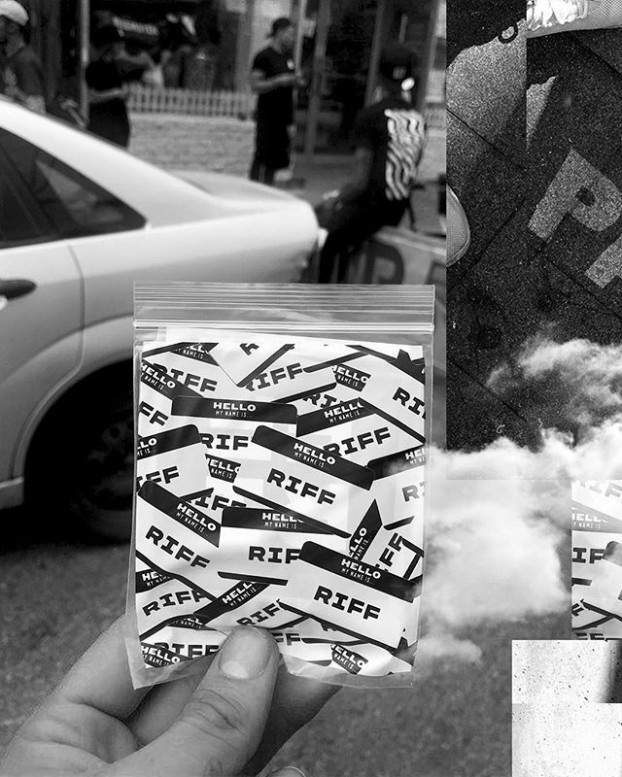 With only a few weeks to go until legalization, licensed cannabis producer Aphria has unveiled some new additions to its portfolio of adult-use recreational brands.
Aphria's first brand is the previously announced Solei. Targeted at novice users, Solei was among the first to organize strains and products by different occasions when it might be consumed, an approach that has become increasingly popular for producers looking to guide inexperienced cannabis consumers to the products that are right for them.
Joining Solei in Aphria's recreational brand portfolio are Riff, Good Supply and Goodfields.
Riff is a brand that was co-created with artist collective Co.LAB. Visually, the brand takes a street art and urban-inspired tone focused on creativity and collaboration, with a product offering focused on high-potency products for experienced users. Riff will be holding a launch event on Sept. 29 dubbed "Riff Noir" at the Coterie creative space in Toronto featuring work by artists Paul Jackson, Alex Garant, Jeff Blackburn and Smolik. The brand will have street teams in major cities such as Toronto, Montreal and Vancouver this weekend.
Good Supply will be Aphria's value-based brand, taking a "no-frills" approach to the products it offers. Goodfields will target new and experienced users alike, with a focus on product quality, trust and careful cultivation practices.
Also among Aphria's brands is its subsidiary company Broken Coast Cannabis, which it acquired at the beginning of the year. Broken Coast has won numerous product awards, and Aphria has continued to position it as a premium brand and associating it British Columbia cannabis culture.
Solei, Riff and Broken Coast will be available to recreational consumers through online and in-store channels beginning Oct. 17. Aphria has not said when it will begin selling Good Supply and Goodfields products, beyond that they will be available "in select markets shortly following legalization." When Aphria first introduced Solei in the spring, Megan McCrae, the company's VP of marketing, said the company was not in a rush to introduce its full brand portfolio prior to legalization (which, at the time, was still set for July 1) and was content to wait and build its brands as consumer demand and needs became more apparent.
"When we embarked on our journey to develop our adult-use brands, we were committed to truly understanding what cannabis users would look like after legalization," McCrae said as part of today's announcement. "We undertook extensive research to understand each segment of the market and build a broad portfolio of brands that would speak to each of those varied and diverse groups."