Tech in Action: HBO brings voice tech to kids
The network has created a voice-powered game for Alexa that aims to educate and engage kids.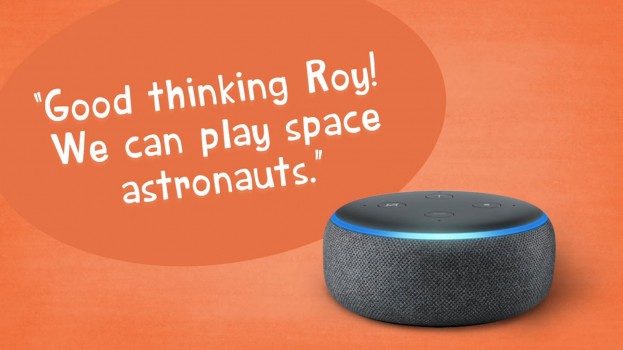 The easy-to-use interface of voice platforms has led to many developers and brands to see potential in creating applications targeted at children. HBO has seized on this opportunity with the launch of its second Alexa skill, this one aimed at young fans of one of its children's shows.

Esme & Roy is produced by Sesame Workshop and tells the story of a "monster-sitter" and her giant yellow monster pal. When opening the new skill, kids aged three and up (the app's target) will have the choice of going on different "adventures" with the characters, such as into outer space, the jungle or the zoo. Children navigate the scenarios by responding to voice prompts from the characters, while also answering educational questions. Outside of narrative options, kids can also enable sing-along songs through the skill.

The new skill follows one HBO released earlier this year promoting the new season of Westworld, where users had to use voice commands to navigate through the fictional town of Sweetwater. Sabrina Caluori, SVP of digital and social media at HBO, told AdAge that the network has been growing its in-house voice team to create applications and update them with new content, while also saying that the network is looking at ways to promote other shows as well as the HBO brand itself.

Caluori also pointed out that voice platforms are a way to create engaging digital experiences for kids that are educational without contributing to screen time, an opportunity other brands have recognized as well. Earlier this year, organic baby food brand Sprout launched an Alexa skill that both promoted healthy eating for children, while also using songs and games to get fussy eaters to finish their food.