TribalScale hires new VP for Venture Studios
Harp Gahunia will lead operations of the program as it prepares to scale its next class of startups with corporate partners.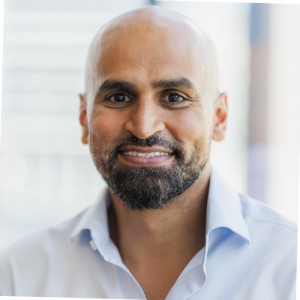 TribalScale has brought on Harp Gahunia as vice president of Venture Studios, a startup accelerator program.

Working out of the Toronto head office, Gahunia will lead day-to-day operations of Venture Studios, as well as help evaluate corporate joint ventures, strategic equity investments, spin-off products and opportunities for mergers and acquisitions. He will also work with chief innovation officer Roger Chabra to grow and differentiate Venture Studios' offering, including by helping corporate partners power their innovation labs and expanding its portfolio of startups to complement its own services and products.

Gahunia was mostly recently CFO at fintech company VersaPay, and has also been CFO at Virgin Gaming and head of new business initiatives at Virgin Mobile.

TribalScale launched Venture Studios earlier this year, using a co-creation approach that brings corporate partners in to work with early-stage companies to scale them in a way that can be tailor-made to solve their business challenges and meet strategic needs. That's on top of TribalScale's main business of consulting and helping clients build digital products.

The first cohort of Venture Studios startups launched earlier this year with the goal of creating new startups that work in the voice, AI or blockchain spaces, and focused on the financial services, automotive, media and travel and hospitality categories. The four startups selected to participate were Every, which created a banking model that services micro-enterprises and will be soon launching in the U.S. market; Senso.AI, an AI platform for financial services that is working with four (unnamed) banks and is currently closing a seed round of financing; Mesh, a platform that simplifies the way large financial institutions onboard fintech startup partners; and Troüpe, an AI-based mobility services platform for the transportation industry.

Last month, Venture Studios launched its call for the second cohort of Venture Studios companies, focusing on transportation, media and "enterprise products" (which covers things like tools to allow companies to facilitate their digital transformation, communication and collaboration platforms, mobile and voice AI platforms, remote workspaces and KPI monitoring).