How Article drives consumer confidence through DTC
Without a physical presence, Canada's fastest-growing company has still succeeded in building trust in furniture retail.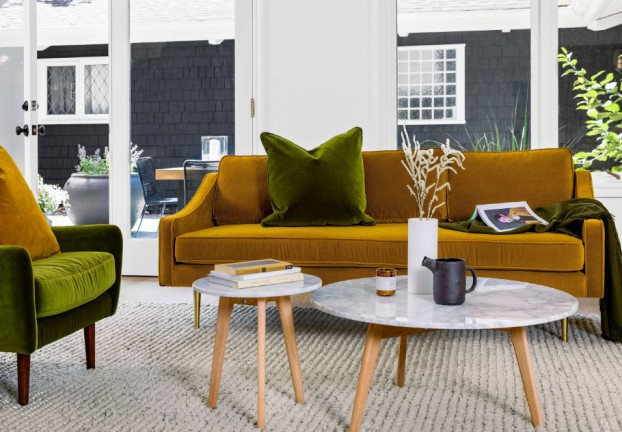 Vancouver-based online furniture retailer Article launched in 2011 to primarily serve the Canadian and American markets. It has since quickly excelled at the DTC game.
Named Canada's fastest-growing company in 2018, Article has seen its sales balloon by a "gobsmacking 56,581%" over last five years, according to Canadian Business, whose annual Growth 500 ranking is based on businesses' five-year revenue growth. With revenues of more than $100 million in 2017, Article placed "very comfortably" atop other Growth 500 companies, according to the magazine.
Marketing has only been "one tool in the toolbox" of the company's strategy, but it has helped it better understand its customers, says Duncan Blair, director of marketing at Article. And those insights have been fed back into every aspect of the business to help determine things like product assortment and pricing strategy.
As a non-frequent purchase category (with products that people are still interested in touching before buying), furniture presents a number of challenges for DTC brands. Some brands like Casper and Amazon have sought to enter the physical realm, but Article – which prides itself on having "No showrooms. No salespeople. No unnecessary layers" – has no foreseeable plans to do so.
Instead, it has looked to drive customer confidence in its products through other means. User-generated content, investments in high-quality, expertly shot photography on its site (often shot within its warehouse and featuring its own staff) and a 30-day return policy have all helped boost that confidence without having to open an expensive showroom, according to Blair.
The website itself is similar to those of other online retailers. But its focus is mid-to-high-end products with a mid-century modern and Scandanavian design aesthetic. And the company has a team that designs products internally and modifies those of third-party manufacturers to ensure that everything can be easily paired.
While online marketplaces are an effective way for customers who already know what they want, and have different price points in mind, to shop – Blair says Article provides "room for a more tightly curated selection so that you know basically that there are no bad choices here, and also that there is a consistency of craftsmanship and quality." (That same notion of curation can be found in Quebec retailer Simons' new Fabrique1840 site, which launched earlier this month.)

As furnishing is not a skill many people feel confident about, Blair says Article has tried to position itself as a company that can help make those decisions by exposing customers to curated content on an ongoing basis – as opposed to only selling you furniture. And to date, it's a strategy that has relied primarily on digital.

Just a few years ago, as much as 36% of its customers came through Instagram at some point. That platform, and other visual-based platforms like Pinterest, are well-suited to a brand that approaches creative through a kind of editorial lens focused on aspirational imagery, says Blair. The goal is to create a magazine-like feed that continuously reinforces the quality of its products (even when customers aren't thinking about buying their next couch), he adds.

Social channels have also helped Article leverage user-generated content (UGC) to address customer concerns over purchasing a big-ticket item without seeing it first, says Blair. For instance, it features the Instagram posts of customers who tag their content using #OurArticle on its own channel. UGC helps followers more easily imagine the products in their home, and serve a similar purpose as positive reviews and testimonials, important conversion drivers in the DTC space.

But while the brand has so far leaned heavily on digital, it recently expanded its channel mix to include podcast advertising. It's also building out its first TV campaign to launch next month.

For the first time, it will work with an external creative partner on the campaign (to be announced later). With around a 40-person internal marketing team, Article has managed most of its advertising and media buying internally, although it has worked with a digital media shop before. Its internal data team has helped spur growth by using measurement tools to gauge product popularity on its website early on, says Blair.

The marketer describes adding TV as the "logical next step" in building the business.

"One of the interesting things about media is that generally the answer to the question, 'Should we use X channel or Y channel?', is you should use both," he says, adding that there are obvious caveats around budgeting. "Up until this point, we've been really focused on the efficiency of our digital channels. We're at a point where we've optimized digital pretty well, and it felt like the right time to add TV."