Up to the Minute: Hill+Knowlton adds VP
Plus, Dada Communications grows its team in Montreal and 2Social adds director of client service.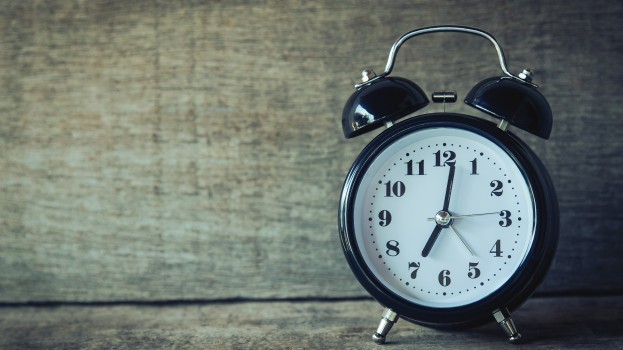 Hires and promotions
Hill+Knowlton Strategies has promoted Martin Briand to the role of VP of public and governmental affairs. Briand has more than 20 years' experience in the Quebec health sector, having worked as a special advisor and policy advisor to two ministerial offices.
Boutique digital agency 2Social has brought on Justin Xavier as director of client service. He will oversee client relationships, team management, internal operations and will support the leadership team on growing the agency. Throughout his career, Xavier has worked at a number of agencies, including One Method, Rethink and The&Partnership, contributing to work for Telus, Evian and Volvo.
Montreal agency Dada Communications has made a string of hires on the heels of winning several new assignments. Aurélie Pinceloup is named group account director, Maxime Hébert is promoted to creative director and Simon Boisvert is named operations coordinator and will oversee employee culture, and Ambre Sonor becomes project coordinator with a focus on the Desjardins, Groupe Robitaille and Traditours accounts. Moreover, the shop has established a management committee consisting of president Manon Goudreault, VP Andréanne Poitras, Pinceloup and Hébert.
New business
Brookline PR has added a number of new clients to its roster: Edmonton real estate company SKY Residences, medicinal cannabis provider Compass Cannabis Clinic and its retail arm Starbuds Canada, as well as the non-profit KidSport Alberta. It is also working on Tourism Calgary's "Ultimate Host 2026" campaign in support of a bid for the city to host the 2026 Olympic and Paralympic Winter Games. On the heels of these new wins, the PR shop has made a number of staff promotions, including Sophie Pilon account director and Angela Cabucos to senior account manager.
Other news
Two Canadian agencies have been shortlisted as part of the first global Immortal Awards. Cossette has been recognized for McDonald's "Follow the Arches" campaign and FCB/SIX Canada for its "Destination Pride" work for PFLAG Canada. The awards show is free to enter for members of Little Black Book, with each company being limited to five entries. Winners will be announced on Nov. 12.
The One Club for Creativity has announced the winners of its Young Guns 16 competition, which celebrates creative professionals aged 30 or younger. Among the winners are Canadians are illustrator Joel Plosz and architectural designer and artist Michael Fohring.
On Nov. 5, the National Advertising Challenge will begin accepting entries for NAC Cares, a new creative competition for work that helps "kids with life-threatening illnesses, alcoholics and drug addicts, children who have lost a loved one, people with depression and animals." Gold winners are eligible to win an all-expenses paid trip to Cannes.
National Public Relations has rebranded its strategic advisory and capital markets practice, National Equicom, to National Capital Markets. The practice, which includes communications services to both publicly-listed and private companies, began with National's acquisition of Equicom from financial services company TMX Group in 2015.
Media
Bell Media has rebranded TMN and launched a tiered OTT service, opening access to programming previously restricted to linear subscribers. The changes mark a major overhaul of its pay TV and digital strategy, which includes changes to its Crave brand, the elimination of the TMN brand and the launch of online-only access to premium programming. The announcement was made hours before the release of its earnings results for Q3 2018 (for Media in Canada subscribers).

A new VP and director have joined Kantar Insights Canada, as the company launched a media and analytics division that merges its existing analytics, audience and digital measurement practices. As part of the move, Lisa Freedman joins as director of digital and media research and and Hilary Borndahl becomes VP of analytics, brand and marketing ROI (for Media in Canada subscribers).