Anomaly wins Ancestry
The agency's Toronto team is part of a multi-office appointment aimed at driving growth for the genealogy service.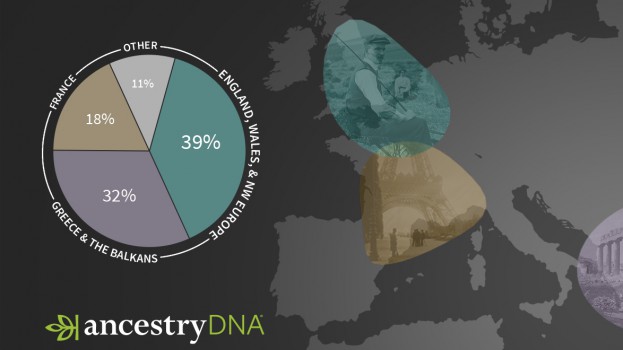 Family history and genealogy service Ancestry has picked Anomaly as its creative and strategy agency.

The assignment covers the company's entire communications mix and is focused on international markets outside the U.S., with Canada and the U.K. as key areas of priority, which will be handled by Anomaly's Toronto and London offices, respectively. Part of the mandate will be to drive growth in these markets, as well as scale into new ones.

Anomaly was selected following a competitive review of global agencies, including FCB and McCann.

Ancestry.com – Ancestry.ca in Canada – allows subscribers to fill out their family tree and trace their heritage, originally done by analyzing archives of public records. In 2012, it launched AncestryDNA, which can trace a customer's roots based on a saliva-based DNA analysis kit.

Consumer DNA testing has boomed in recent years, and Ancestry is facing competition from newer platforms like 23andme, or similar services launched by established brand names like National Geographic. AncestryDNA remains the largest of these services: the company says it has tested more than 10 million people, compared to 5 million for 23andme.

Bill De Groot, country manager for Ancestry Canada, says Anomaly's history of storytelling and helping brands scale will be an asset for the company as more Canadians look to use services like the ones Ancestry.ca offers to "discover more about themselves by understanding the stories of their past."

Naked Creative Consultancy was Ancestry's previous AOR in Canada. The company also began working with Mass Minority last year, and the agency will continue to work on a separate assignment from Anomaly in Canada. It selected Droga5 as its agency in the summer of 2017 for the U.S. and U.K. markets, though that relationship ended earlier this year.

Clarification: An earlier version of this story failed to state that Mass Minority will continue its work with Ancestry in the Canadian market.