Why are Canadian businesses behind on AI?
Deloitte goes deep on the hurdles holding back implementation and demand for the technology.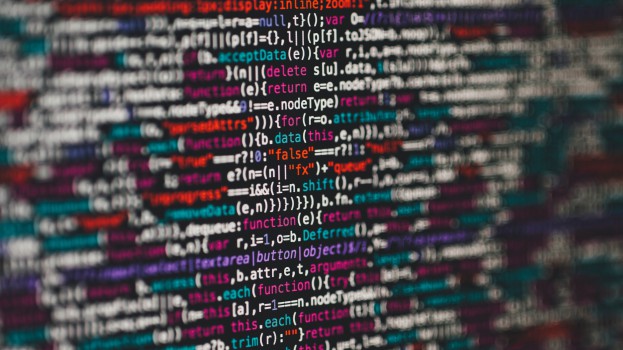 Between multiple incubators and industry pioneers blazing trails at universities, Canada has been flagged as a potential leader in artificial intelligence research and development. But when it comes to demand for the technology and actually putting it into practice, the country has already begun to fall behind on the global stage.

That's according to "Canada's AI imperative: From predictions to prosperity" a new report from Omnia AI, Deloitte's recently launched AI practice.

The report's findings are the result of a series of surveys conducted to get a full picture of AI attitudes in Canada, both among businesses and the general population. The first survey polled 1,019 members of the general population from across the country, while the second surveyed a panel of 769 Canadian businesses. The report also utilized data from a global survey of leaders from 1,600 international large companies that are aggressively adopting AI, including 300 from Canada.

According to the survey, only 16% of businesses reported using AI over the last year, a number that remains unchanged since the consultancy last posed the question in 2014.

While Canada, and Toronto in particular, has been hailed as an AI leader due in large part to being home to the world-renowned Vector Institute, consumer demand for the technology has room to grow.

The main challenge Deloitte points to is that demand for AI is low among typical Canadians. While some Canadian companies have been looking at international growth, the consultancy points out that relying on global markets doesn't guarantee success, and provides little incentive for top-performing AI companies to remain in Canada if there is no demand here.

Among Canadians, only 4% were able to confidently say they could explain what AI is and how it works. When asked about AI-powered devices, 86% of Canadians said they don't use them and almost half don't think they will within the next five years. A third of Canadians believe they'll never use AI in their work lives, while 24% say the same about their personal lives. Deloitte points out how this proves a further disconnect between what Canadians know about AI and what it actually does, as 76% of Canadians own a smartphone that has an app or personal assistant at least partially powered by AI.

Even among early adopters of AI, 59% report putting less than five AI-related initiatives into practice since first utilizing the tech. Among companies that are using AI, 67% spent less than $5 million on it in the most recent fiscal year, while only 8% plan to increase that spend by more than 20% in the next year. That predicted increase in spending is 40% lower than the global average.

Only 31% of early adopters believe AI will be "critically important" to business success in the near future. They are also wary of the technology's challenges, with 81% saying they have "significant concerns" about the risks associated with AI and 64% saying they are not yet fully prepared to deal with those risks.

Trust was another major hurdle Deloitte identified. On the business side of things, the top risks early adopters were worried about were making the wrong strategic decisions based on AI recommendations, cybersecurity vulnerabilities and legal responsibility for an AI system's decisions and actions. In terms of ethical implications, the top concerns were AI being used to manipulate information and create falsehoods, the unintended consequences of AI and a lack of explanation or audit trail for AI's decisions.

Those concerns were largely echoed by the general Canadian public that were surveyed, while also believing both government and business have a responsibility to tackle the risks AI poses to society – although only one in 10 thinks either is capable of the task.

Among Canadian businesses utilizing AI 68% of early adopters reported low to modest familiarity with selecting between different AI technologies and providers. Those AI suppliers cited measuring and proving the value of their tools as the biggest challenge facing their company, followed by general issues working with partners and vendors and having difficulty finding use cases to tackle with AI.

The final hurdle to adoption is a common one: people simply don't know how. Integrating AI into a company's existing systems and functions was the top challenge cited by early adopters for getting AI initiatives off the ground, followed very closely by challenges with implementation and issues with data used to power AI.