BMR picks Lg2 as agency of record
The hardware retailer gives its marketing assignment to the agency as it continues with an expansion and transformation plan.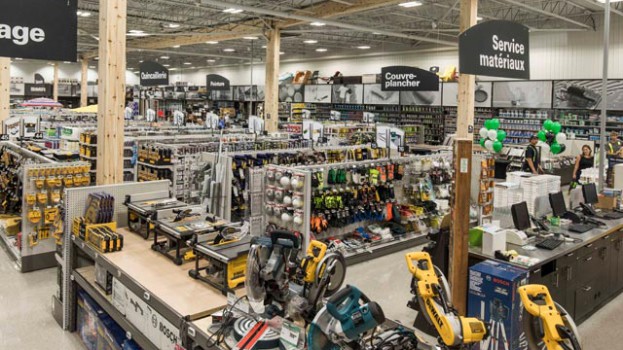 Hardware and home renovation retailer BMR has selected Lg2 as its new agency of record.

The shop will handle the assignment – which includes branding, design, commercial architecture and advertising – from its Montreal office. This is the first time BMR has assigned all of its marketing activities to a single agency. Previous partners have included K72, Poudre Noire and Alfred.

The selection comes amidst two ongoing projects at BMR: a major digital shift to improve its customer experience – a particular area of focus for Lg2′s assignment – and expanding its brand.

Founded in Quebec in 1967, BMR scaled back its expansion efforts and exited Ontario altogether in 2015 when it was first acquired by La Coop fédérée. It has since recommitted to expansion, particularly outside of its home province of Quebec. It now has 320 home renovation centres across Quebec, Ontario and Atlantic Canada, 25 of which have opened this year alone (22 are outside of Quebec), largely through bringing existing independent hardware retailers under the BMR banner.

BMR has still been active in its home province, committing to renovations of some of its largest stores, such as a multi-million dollar renovation of its Sainte-Catherine location. In April, BMR also launched its first "La Shop BMR" location, a smaller footprint store concept for urban neighbourhoods.

While BMR has its sights set outside of Quebec, Jonathan Gendreau, VP of marketing and digital strategy at BMR Group, said picking a Quebec agency was in line with its established values and brand.

"Lg2 is a local agency, and we are thrilled to contribute to our local economy by choosing them to support us in our marketing efforts," he said, adding that it favours local partnerships for its advertising partners as much as it does for its product assortment – 75% of which comes from Canadian businesses.