Republic makes several hires to support new focus
The Toronto agency's new client services team will help support a shift towards "empathy marketing."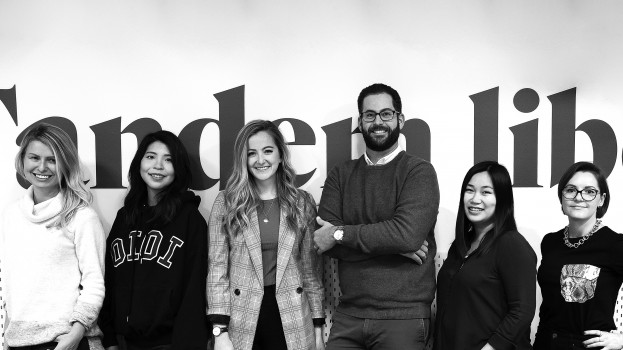 Republic has hired a new client services team as it shifts to focus on "empathy marketing," adding five new team members and promoting one.

The Toronto-based agency has introduced a new account management model to align with its new strategic focus, described by president Kathy Murphy as requiring "understanding, commitment, curiosity and empathy."

The strategic shift follows consultations that revealed clients want "real business partners," says Murphy, "not just a team that can execute a brief." She describes the move as pushing Republic more towards a consulting model in which the agency supports an array of business needs.

The new client services team will be led by VP Joline Matika, who first joined Republic in 2017. In addition, the agency has hired Jacob Barnes and Julie Wierzbicki as directors of client success. Barnes arrives with experience on account teams at Sid Lee, Co-op and Top Hat. Wierzbicki was most recently an account director at Giants & Gentlemen, with experience working on Bud Light at Anomaly and Mazda at JWT.

In addition, Republic has added talent in digital strategy with the hiring of Fiona Scott as a senior manager of digital marketing and growth. Scott arrives from Loblaw's digital team, where she served as marketing manager for the Joe Fresh and Online Grocery email programs. She will lead Republic's digital and social capabilities and support the client success team.

Scott will be supported by Michelle Nguyen, recently promoted from marketing coordinator to community manager. Finally, the agency has hired former intern Cassie Chan as a junior designer and Edyta McKindsey as director of first impressions to manage its "people and culture" initiatives and office operations.

The new hires signal continued growth for the agency. Last year, Republic hired Bob Makinson as its first chief creative officer and Brian Tod as head of strategy. It has also recently picked up assignments – many in the cannabis space – including cannabis-focused investment firms BlackShire Group and Cannabis Growth Opportunity Corporation, as well as premium lifestyle cannabis brand Muskoka Grown. It is currently working on a communications strategy for Mihi, a cannabis retail client.

The agency also counts Neal Brothers, Summer Fresh, Lego and Everest Funeral Concierge among its clients.