The Shopper Innovation + Activation Awards shortlist
The best in shopper marketing and activation programs will be awarded at a gala on April 29.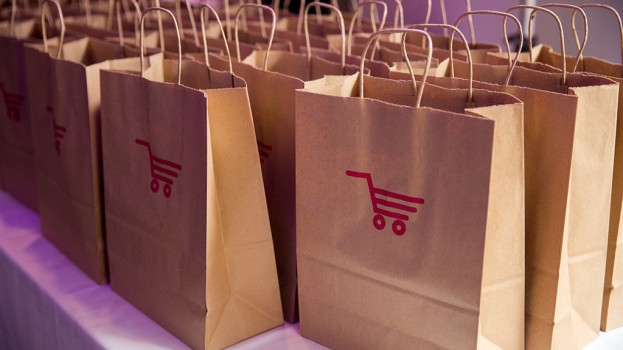 The jury has convened and now the shortlist has been released for the recently renamed Shopper Innovation + Activation (SIA) Awards.
The annual awards aim to highlight the best new thinking in shopper marketing, experiential and brand activation by awarding game-changing programs and collaborations between brands and retailers. Previously known as the Shopper Innovation Awards, the program was renamed and expanded this year to reflect the growing body of experiential and promotional work based on shopper insights, along with the addition of several new categories.
This year's awards were determined by a jury co-chaired by Jennifer Stahlke, VP of customer marketing at Walmart Canada, and Diana Frost, VP of marketing at Mars Wrigley Confectionery Canada.
The shortlisted campaigns can be found below, and the winners will be unveiled at a gala presentation on April 29 in Toronto during the Shopper Marketing Forum. More information can be found on the SIA website.
| | | |
| --- | --- | --- |
| Campaign | Agency | Client |
| Oh Henry! 4:25 | Anomaly | The Hershey Company |
| Let It Shine | Anomaly | ABInBev (Budweiser Gold) |
| Breakaway Bowl | Anomaly | The Hershey Company (Reese Mix ) |
| Snickers Hater Bar | BBDO Toronto | Mars Wrigley Confectionary (Snickers) |
| Doritos Ketchup Drop | BBDO Toronto | PepsiCo Foods (Doritos) |
| Scotiabank Arena Launch | Bensimon Byrne | Scotiabank |
| Kare Shop | BIMM | Enercare |
| Dove Self-Esteem Project at Jean Coutu | Bob | Unilever (Dove) |
| Nutrilait X Montreal Impact Campaign | Bob | Saputo |
| Pre-Show Engagement | Conversion | Cineplex Entertainment |
| Big Mac x Bacon Collaboration | Cossette | McDonald's Restaurants of Canada |
| Weekday Eggs | Cossette | Egg Farmers of Canada |
| Hi Canada! | Cossette | Canopy Growth |
| Seeker | Cossette | Le Club AccorHotels |
| Follow the Arches | Cossette | McDonald's Restaurants of Canada |
| Mobile Menu | Cossette | McDonald's Restaurants of Canada |
| SickKids VS – All In | Cossette | SickKids Foundation |
| Family Tree | Cossette | SickKids Foundation |
| Air Time | Cossette | SickKids Foundation |
| Buy A Lunch. Give A Lunch. | Cundari | Bimbo Canada (Dempster's) |
| Haulers | Dentsu Media | Loblaw Companies (No Frills) |
| Whatever the Weather | Dentsu Media | Loblaw Companies (Shoppers Drug Mart) |
| PC Optimum | Eagle Eye | Loblaw Companies |
| Michelob Ultra vs. Wine | FCB Canada | Michelob Ultra |
| Safest Highway | FCB Canada | Fountain Tire |
| Temporary Captain | J. Walter Thompson Canada | Hotels.com |
| Giving Gene | J. Walter Thompson Canada | Easter Seals |
| FIGR | J. Walter Thompson Canada | FIGR Cannabis |
| Mazda AutoShow | J. Walter Thompson Canada | Mazda Canada |
| More Than A Toque | Leo Burnett | Raising the Roof |
| I've Changed | lg2 | Tourisme Montréal |
| Club Cage | lg2 | La Cage – Brasserie sportive |
| Relais Boréale Flagship Boutique | lg2 | Les Brasseurs du Nord |
| Tomato Sauces by Stefano Faita | lg2 | Aliments Faita & Forgione |
| The You Inside Project | lg2 | Gender Creative Kids Canada |
| Singing Cartons | lg2 | Les Producteurs de lait du Québec |
| Power of Plants | Mindshare Canada | Unilever (Becel) |
| The Samsung Experience Store at CF Toronto Eaton Centre | North Strategic | Samsung Canada |
| The Cold Room | North Strategic | Canada Goose |
| #UnboxLove | OneMethod | Nestlé Canada (Turtles) |
| The One-Star Restaurant | Rethink | ID Foods (Tabasco) |
| Pass The Bill | Rethink | Leaf Forward |
| The Welcome Store | Rethink | UNIQLO |
| Vancouver Launch | Rethink | UNIQLO |
| Real People. Real Slogans. | Rethink | Scotts Canada / Weed B Gon |
| Not Vanilla | Rethink | Ottawa Tourism |
| IKEA DRÄG | Rethink | IKEA |
| The Pride Shield | Rethink | Emergence Fondation |
| 100,000 Hugs for SickKids | Rethink | Kraft Peanut Butter |
| Six-Second Ambush Advisories | Rethink | YWCA |
| Anyone But Sweden | Rethink | SDC Little Italy |
| KITKAT Chocolatory | SDI Marketing | Nestle Canada (KitKat) |
| Sol Cuisine reBrand | Slingshot Inc. | Sol Cuisine |
| DAD-Ventures | Team Unilever Shopper | Geometry | Unilever (Dove) |
| Pay Confidence Forward | Team Unilever Shopper | Geometry | Unilever (Dove) |
| Whiskey and Ink | The Hive | Jack Daniels |
| Dammy | The Hive | Ontario Power Generation |
| Just Ask a Golf Driver | Track DDB | Volkswagen Canada |
| McGoal | Track DDB | McDonald's Canada |
| Data-Driven Value Targeting | UM Worldwide | Sobey's |
| Pollen Alerts | UM Worldwide | Johnson & Johnson (Reactine) |
| The Comfort of Home | UM Worldwide | Johnson & Johnson (Tylenol) |
| Food That Sings | UNION | Upper Canada Mall: Market & Co |
| The Broken Bride Registry | UNION | Interval House |
| Speak The Truth | Zulu Alpha Kilo | Association of Registered Graphic Designers (RGD) |
| Royal Wedding | Zulu Alpha Kilo | Tim Hortons |
| Mental Health is Health | Zulu Alpha Kilo | CAMH |
| There's No Retirement Like Home | Zulu Alpha Kilo | HomeEquity Bank |
| Reskinning Queen Street West | Zulu Alpha Kilo | Consonant Skincare |
| The Away Game | Zulu Alpha Kilo | Tim Hortons |
| Uber Moms | Zulu Alpha Kilo | Uber Canada / M.A.D.D |