Zulubot: Creative production with strategic purpose
The studio takes advantage of its agency bench strength to create effective and efficient brand content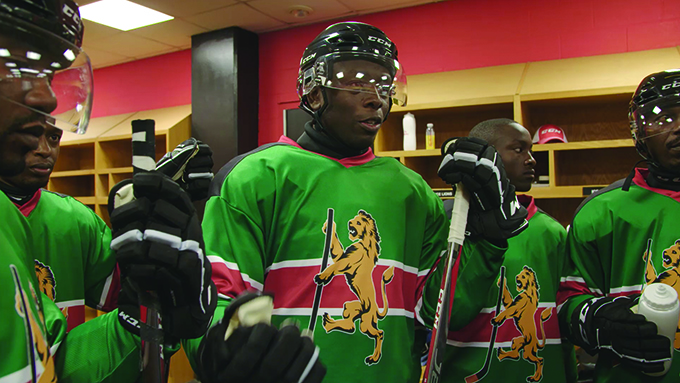 The "Away Game", a three-minute film made by Zulubot  for Tim Hortons quickly became a viral hit and the team also did a 17-minute doc that aired on Sportsnet. The film racked up over 300 million earned impressions.
Zulubot is in high demand. The five-year-old production studio housed on its own floor within Toronto agency Zulu Alpha Kilo is on a hiring spree. Last month, two additional large edit suites were added, bringing Zulubot's total capacity to eight.
"At one point last year, we had every edit suite going and we had to hire additional editors and producers to meet our client's content needs," says Zak Mroueh, founder & CCO of Zulu. "It was exciting to feel that buzz and we knew we needed to expand the studio."
In 2018, the studio put out more than a thousand individual pieces of content – everything from filming short form work for digital platforms to producing longer-form pieces that started in digital and migrated to television.
The demand makes sense, says Mroueh: Brands have increasingly become aware of the power of content, because it can serve many marketing objectives. From apps to video to social posts, marketers have a variety of tools at their disposal to connect more deeply with their consumers on both a tactical and emotional level.
To draw attention to the reality that gun control isn't just an American problem, the production studio created a series of videos highlighting real survivors of gun violence in this country.
But any studio can churn out content, he adds. Zulubot differentiates itself as being more than just a production facility (though, it also does commercial work).
Its secret sauce lies in tapping into Zulu's wider creative team in order to develop strategically oriented and effective content from the outset. Within the past year, the studio has increased its efforts to work with other Zulu disciplines, from creative to strategy to analytics.
"In the past, something would be produced and then you'd retrofit it to a platform," says Mike Sutton, president of the agency. "Today, we bring together the creative, production and strategic capabilities at the outset and think through the content needs for each platform – before cameras are rolling".
The reality, he adds, is that content is consumed differently on different platforms: In a social feed, brands need to capture a consumers' attention in a matter of seconds, whereas in longer form content the story can be revealed a bit more slowly. Video consumption habits vary by device and platform.
For CAMH's "Mental Health is Health" campaign, the studio created short docs featuring real people (and some famous NHLers) talking about the struggle to get their mental health issues treated as seriously as their physical ailments.
Social platforms on mobile, for example, will often be watched vertically without sound. Thinking through each platform at the beginning means that content can be executed in a way that's more effective for each channel, without needing to force-fit it onto a particular platform.
Sutton points to recent work the agency did for Tim Hortons. Tapping into Canadians' love for hockey, Zulu found a new way to bring attention to Tim's long-standing grassroots support of the sport, by extending that to Kenya's only hockey team, the Ice Lions. The brand flew the team to Canada, provided them with new gear and surprised them with a visit from hockey heavy-weights Sidney Crosby and Nathan MacKinnon.
Mroueh adds the social and data team were in the edit suite with the creative team as they sifted through footage. To capture people's attention right off the bat, the analytics team suggested that Crosby and MacKinnon be featured in the first two seconds of the creative to increase viewership, whereas in the longer-form digital video, the reveal was kept a surprise. And while the agency had to filter through more than 85 hours of footage in different formats, the payoff was worth it: 11 million video views, more than one million engagements and over 300 million earned media impressions.
To promote the annual Design Thinkers conference, Zulubot hooked up prominent designers to a lie detector to answer important questions, like "Is your wardrobe primarily black?"
While finding efficiency isn't the end goal for this approach, Sutton says by front-loading the planning process, less time has to be spent editing and re-shooting content, allowing the studio to move through production at an even faster pace.
The holistic approach, however, only works because the people crafting content are a diverse group of skilled pros who are able to approach production differently. "Content needs to be centred in great storytelling and brilliant execution," Mroueh says. He points to recent work the agency did with CAMH, which had real people talk about their challenges with mental illness. The producer on the project had to be both a journalist and live-caster, finding people who could authentically share their stories – not an easy task.
Going forward, Sutton says the focus for Zulubot is on continuing to knit together the creative, content strategy, production and analytics disciplines. The agency is also strengthening its partnerships with platforms like Facebook, Twitter, YouTube and Snapchat through training, thought leadership and education sessions.
There's never a good time to get sick, so to promote Betadine, the studio edited a series of TV and online videos showcasing people using the product to stave off a sore throat at decidedly awkward moments.
"Our teams need to not just be experts on the platforms, today, but experts on the future possibilities of these platforms," Sutton says. "That's what will continue to set us apart."
CONTACT:
Mike Sutton
President
mike@zulubot.com