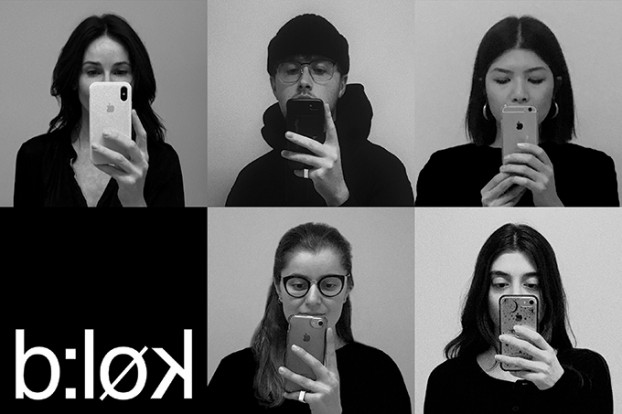 This story originally appeared in the Fall 2021 issue of strategy.
"We shall not cease from exploration
And the end of all our exploring
Will be to arrive where we started
And know the place for the first time."
Vanessa Eckstein inherited these words as her design philosophy from her father, who, of course, borrowed them from T.S. Elliot. "It's about always experimenting," says the Blok Design founder of her interpretation of the poet's quote that is both intrinsic to her family and the studio she opened in 1998, a time when "design studios weren't really owned by women."
A native to Argentina, Eckstein has lived a nomadic life. The designer relocated from South America, moving between Los Angeles, New York, Mexico and Toronto before making the Canadian city her home base for the last decade. "For me, working in spaces where you are uncomfortable – and not the ones you know, where you fall into patterns and things become systemic – that is what is enriching."
And in true fearless fashion, in late 2019, the designer decided to rent an apartment as a temporary studio in Berlin for two months. Eckstein convinced her team of five, some of whom had never left Canada or even Ontario for that matter, to wipe the slate clean and work remotely from the European city. Offshoring the team in the before-times did several things: it pushed them to go digital and become geo-agnostic right before COVID hit; it planted new seeds of thought as their perspectives changed; and it made the team comfortable with uncertainty (they didn't have a workspace arranged until after they arrived).
"Leaping into the unknown is definitely who we are as a studio," she says.
The founder's pluck has paid off. For instance, when cannabis brand 48North tasked Blok with designing and publishing a new magazine, LAT, mid-pandemic when the team wasn't sure printing vendors would be open, the uncertainty pushed them to look for alternative solutions. The team did its own press checks, laying out pages on the gravel ground of an empty parking lot where stones perforated the proofs and pages flew away in the wind. Against all odds, the magazine went to print in record time.
"That project took us a long time. It was very, very new for us," she says. "But the possibilities were there. The magazine was all about shifting the conversation. It had politics. It had social rights. So it represented a lot of the things that we actually look for in projects."
Having grown up during the Argentine Revolution, "politics are ingrained in my soul and design," says Eckstein. She's spent her career with the belief that design is best when it serves society, which is why her studio is named after a magazine from the Russian Revolution. "Blok's intention was to shift society. And I've always been attracted to the edge that sits between talking about change, and actually creating change."
A firm that believes in the power of design to drive change is certainly fitting for the times.
Eckstein says environmental issues and social justice movements informing the design discipline, and vice versa, is not new, "but I do think it's being searched for more now. It's not that the conversations within design are becoming more thoughtful, it's that I'm seeing them more. We have never received so many new business pitches with sustainability at the core, and from places like England or Latin America or LA."
In her realization that the pandemic set in motion a collective eco conscience, Eckstein partnered with designer Muriel Solomon to create Fors in late 2020. The brand makes durable "poetic objects for essential living" (tableware and homeware) with the philosophy that "enough is plenty." It's the same approach that Blok is applying to the design of a client's new hotel space in Picton, ON, where it's helping to source materials from local artists and sustainable businesses.
"The word sustainability now includes inclusivity. We're thinking about products much more holistically," she says. "For example, the second life of a product – it's not just about recycling, it's about lasting. When we were designing Fors, it wasn't about getting people to buy more products, but rather ones that will last for many generations. This is not new. It's common sense. We just forgot."
Design AOY cases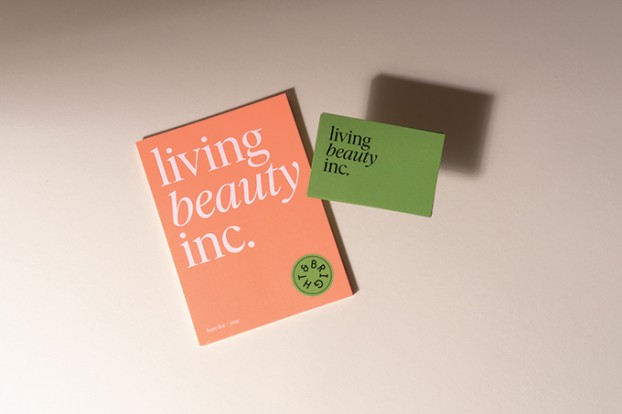 1. For Living Beauty – a community of beauty entrepreneurs – Blok designed an identity that was both contemporary and soulful. It also created an interactive website that served as a platform to showcase its partner brands.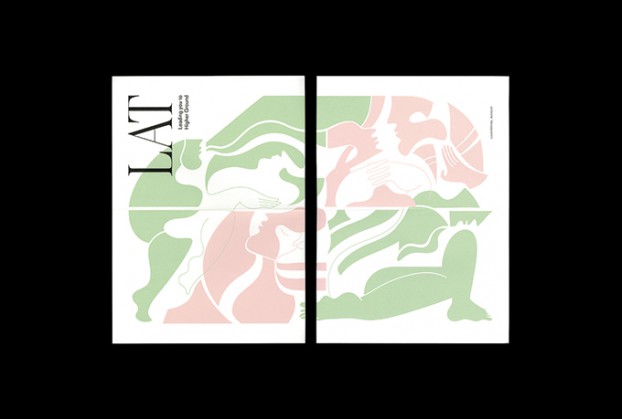 2. To help expand cannabis brand 48North's audience, the studio designed the visual treatment for a new print publication, LAT. It not only designed the look of the magazine, but was also an active collaborator in shaping and driving the editorial direction.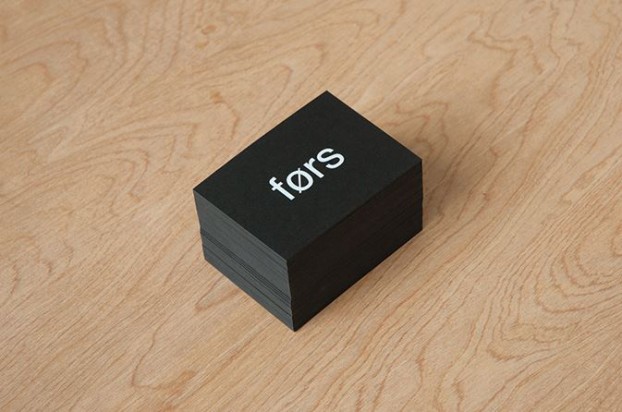 3. Blok helped launch Fors in the midst of the pandemic as an antidote to wasteful consumption. The agency developed an e-commerce platform for the sustainable products company, with a visual digital grid that beautifully curated products and used photography for storytelling.