2022 Marketing Awards: The Design shortlist revealed
Every day this week, strategy is revealing the finalists in contention for a coveted "M" award.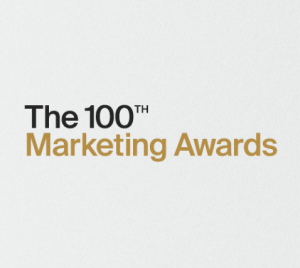 All week this week, strategy is revealing the best of the best campaigns and programs that made their way to the final Marketing Awards judging round.
Today, we kick off the creative parade with Design.
The category's main jurors, led by chairs Claire Dawson (Underline Studios) and Mooren Bofill (123w), already met with their peers to review, discuss, deliberate and medal the winning work. All of the creative branding and design work below made it through the first online round of judging and into the live jury room, but not all will win an "M" trophy at the awards gala in June. 
Stay tuned for more shortlist announcements every day this week, as well as information about the show, which will return for an in-person celebration of the Marketing Awards' centennial year.
2022 Design Shortlist
| | | |
| --- | --- | --- |
| 20th Anniversary | John St. | John St. |
| Ability Signs | Rethink | Décathlon |
| Ballsy Ribbon | Rethink | BC Cancer Foundation |
| Biblio Lofts | Biography Design | NVSBLE Development |
| Bleufeu | Cossette | Bleufeu |
| Braille Box | Rethink | Purdys |
| Circular Design for Fashion | Sid Lee | Ellen MacArthur Foundation |
| Entre Pierre et Terre Spirits | Wedge | Entre Pierre et Terre Spirits |
| Frill Blaster Pro | John St. | No Frills |
| Health Hut rebrand | Lg2 | Health Hut |
| Here to Win | Cossette | World Wheelchair Rugby |
| Hershey x NBA: Sweeter Together | Mosaic | Hershey |
| Juste pour rire | Cossette | Juste pour rire |
| Last Dish | Lg2 | Toronto Restaurant Workers' Relief Fund (TRWRF) |
| Ludia | Lg2 | Ludia |
| Lungs In The Air | McCann | Breathe The Lung Association |
| National Magazine Awards | Rethink | National Magazine Awards Foundation |
| Notes IPA | Zulu Alpha Kilo | SingleCut Beersmiths |
| Orders of Sacrifice | Zulu Alpha Kilo | HomeEquity Bank & Royal Canadian Legion |
| Periods for Periods | Rethink | Periods for Periods |
| Place des arts | Sid Lee | Place des arts |
| Planeterra | Cossette | Planeterra |
| Pyrowave | Sid Lee | Pyrowave |
| Repurposeful Instructions | Rethink | IKEA |
| Shifting Perspective | Daughter Creative | Calgary Foundation |
| Stush Pinky Poppin' Patties | Mosaic | Stush Patties |
| Sunshine in a Box | Leo Burnett | Leo Burnett |
| The Bay brand refresh | Lg2 | The Bay |
| The Micropedia of Microaggressions | Zulu Alpha Kilo | Black Business and Professional Association (BBPA) |
| The ScrapsBook | Rethink | IKEA |
| The Time is Now | One Twenty Three West | Athletics Canada |
| The Zero-Waste Welcome Kit | TYPE1 (TAXI + Wunderman Thompson) | Volkswagen |
| Tough Turban | Zulu Alpha Kilo | Pfaff Harley-Davidson |
| We All Speak Play | Cossette | The Bentway |
| Wino | Wedge | Wino |
| Woah Dough | Leo Burnett | Woah Dough |
| Year Without Touch | Daughter Creative | Calgary Foundation (Vital Signs) |