Dairy Farmers of Manitoba broadcast good intentions
The launch campaign for a rebrand aims to put a more "human" face on the advocacy organization.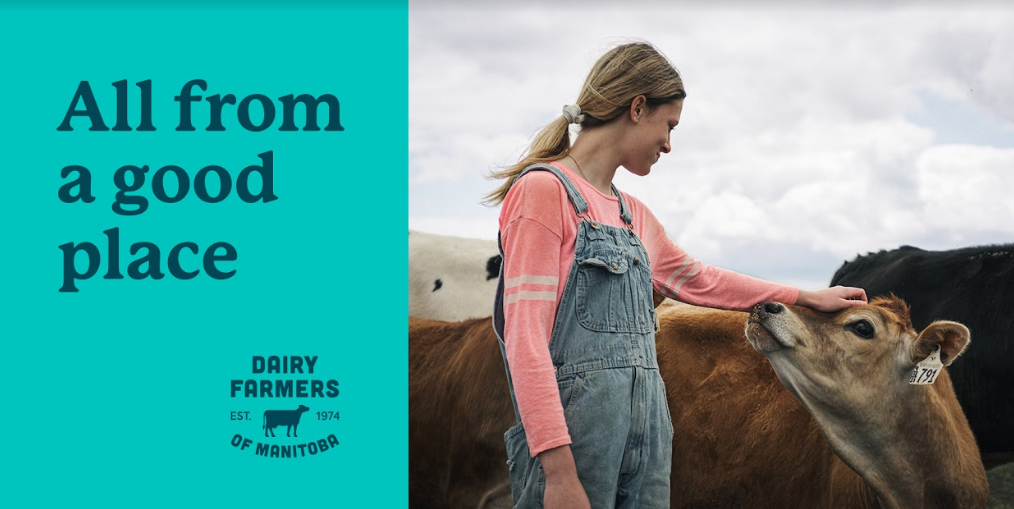 The Dairy Farmers of Manitoba (DFM) have launched its first rebrand in nearly twenty years, repositioning its brand with a more human look and feel.
The rebrand is accompanied by a new campaign called "All from a good place," and both were developed by creative agency Humanity. The work results from two years of partnership between the organization and the agency, and was developed through extensive engagement with farmers, employees, consumers and industry stakeholders. The goal, according to Carolyn Shaw, president and CCO at Humanity, was to take "a farmers-first approach," which showcases real Manitoba dairy farmers and the "passion" they have for their way of life.
"Working closely with DFM on this multi-year platform, we wanted to tap into the human side of the brand in every way," said Carolyn Shaw, president and CCO at Humanity. "Our intent was to capture the authentic and relatable farmer stories rooted in the pride that Manitobans feel about the place they call home."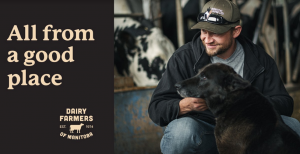 "We wanted to connect to Manitobans on a deeper, more human level," adds Teresa Ciccarelli, senior manager of corporate communications and marketing for the DFM. "We needed to tell the story of how much dairy farmers care about what they do and the communities they serve. These are family-run farms, many of whom have been here for generations. We are sharing the stories of farmers caring about the quality of the milk, sustainability on the farm, and the wellbeing of the cows."
As part of the rebrand, DFM has also adopted a new logo that boldly declares not only the lengthy history of the organization, which has been advocating for dairy farmers in the province for almost half a century, but also features a more approachable cow graphic.
The rebrand and campaign launched last week and is in market across Manitoba, running on TV, cinema, social, digital, radio, OOH, print and transit, as well as across DFM's owned channels, including its rebranded website.