Plus Company expands its technology leadership
A three-person team has been established to evolve the capabilities across agencies and geographies.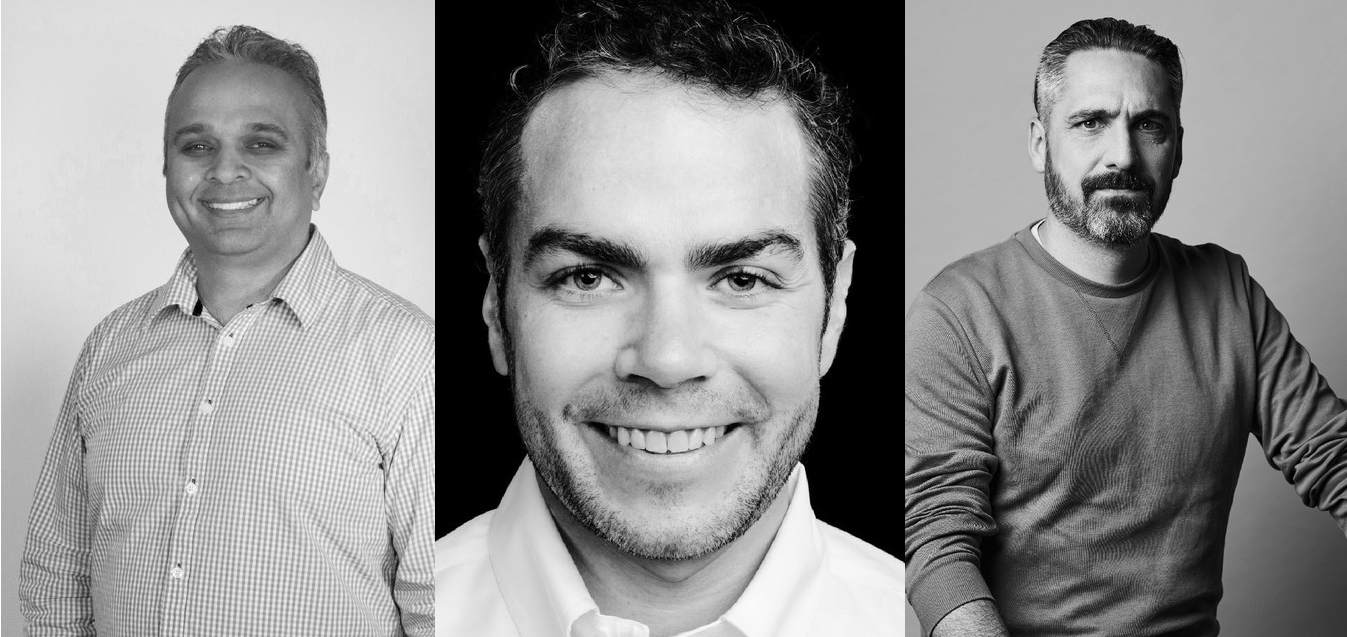 From left to right: Sujal Patel, Michael Cohen and Alex Côté.
Plus Company has created a new technology leadership team that will work to improve tech and data offerings across its different agencies.
The "Plus Company Platform Team," as it is being called, will also integrate investments globally and deliver more revenue from the company's technology, digital and data activities. It will support teams and clients across North America, Europe, the Middle East and Asia Pacific, for both internal and external objectives.
Brett Marchand, CEO of Plus Company, says creating a technology leadership team was a priority for the company, so it could enhance its tech and data capabilities, among the many things tapped for the growth of the company. Plus Company's agencies include Cossette, Cossette Media, Citizen Relations, We Are Social, Mekanism, Camp Jefferson, Magnet and Jungle Media.
"Our agency leads will continue to be experts in our client's business, driving strategy, creative and execution, while the newly formed Plus Company Platform team adds a centralized hub building advanced technology and data products to support our agencies in delivering world-class work," Marchand says.
Sujal Patel has been named chief technology officer, tasked with executing a global technology and data strategy to support Plus Company's growth aspirations. Patel was most recently global CTO at digital marketing agency iCrossing, and was previously SVP, technology at Digitas North America.
Michael Cohen been hired as chief data and analytics officer, working closely with Plus agencies to enhance client offerings, data security and use of new technologies. Cohen was most recently COO at Marketing Evolution, bringing experience in machine-learning and AI.
Plus Company looked internally to round out the team, naming Alex Côté to the role of chief product officer. Currently SVP of technology at Cossette, Côté will help develop products geared towards the needs of Plus agencies and move the company to being a leader in digital and technology offering for clients.