How consumers want to be marketed to this holiday season
Inflation, e-commerce and tone are all factoring into dashing through the sales.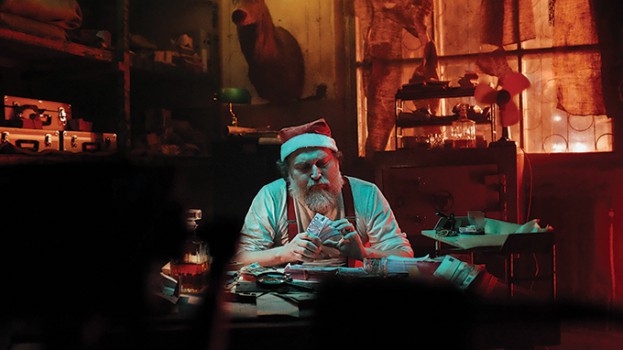 This story was originally published in the 2022 fall issue of strategy. 
If you're like us, the last thing you want to hear about marketing for the holidays is that we're "embracing the new normal" or that "shopping looks a little different this year." Been there, done that.
But as we cautiously enter an important season in retail, there are some facts that must be faced. While many of us thought we'd hung up our masks for good, with new recommendations coming into effect to don them once again, we truly don't know what to expect as we head into the holidays. Optimism was high as consumers flocked to in-store shopping once again, but between rising case counts and a return to news-reel bombardments, marketing has its work cut out.
With so many factors to consider, from the changes consumers are making to their purchasing habits, to e-commerce fatigue and a general messaging overload that's to be expected this time of year, just how can a brand ensure its marketing will be heard and its investments will make a difference?
We consulted Laura Richard, principal at Level5 Strategy to help us navigate seasonal marketing in real-time.
Inflation looming
As we manoeuvre rising costs and the potential "R-word" on the horizon, there's pros and cons to consider when determining just where to place investments for holiday marketing. But Richard says timing may be the most important factor. "Consumers are already watching their wallets," she says. "With this in mind, brands should think about getting creative promotions out early to break through the noise and capitalize on the fact that customers are now conditioned to promotions and shopping events at any time of year."
E-commerce dips
Growing weary of living their lives online, we're seeing a dip in e-commerce as consumers answer the siren call of bricks-and-mortar. But Richard says there's an opportunity to create a completely new online experience that far outweighs what we've previously seen. "I'm seeing brands bridge in-person activities with digital sales channels. For example, high-touch experiential activations that drive e-commerce platforms," she says. "This starts to take unified commerce to the next level by leveraging each channel in an optimal way and allowing consumers to choose their own ideal path to purchase."
Set the tone
Funny? Heartfelt? Nostalgic? It'd be easier if consumers just told us what they want… but here's what Richard predicts: "The tone of marketing will have to be careful to consider the issues of the day and where consumer sentiment is sitting," she says. "I believe the challenges facing households and the negativity we continue to be bombarded by in news cycles leave consumers craving empathy, connection and authenticity in holiday marketing. While collectively, society is craving a return to normal, holiday 2022 can't be considered business as usual, so an approach that acknowledges this will be important."