Rethink wins top prizes at ADCC Awards
Performance Art, Zulu Alpha Kilo, FCB, Jam3 and Principal also took home multiple Gold wins.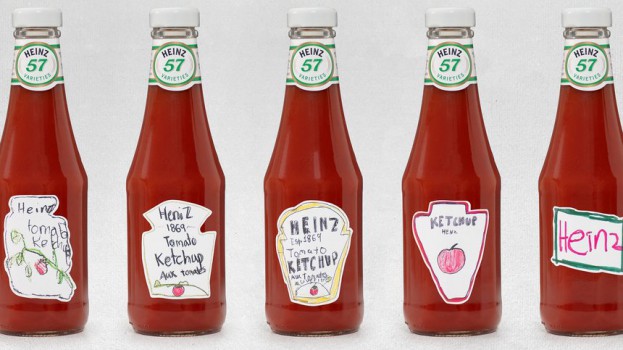 The Advertising & Design Club of Canada has given out it awards for 2022, and Rethink has walked away with two of the show's top prizes.
The annual ADCC awards recognize the top creative and design work, judged solely by a jury of international creatives. This year's awards were given out on Thursday during a gala in Toronto.
Rethink earned 14 Gold wins for clients including Heinz Ketchup, Over The Bridge, National Magazine Awards, A&W and IKEA.
Those wins led ADCC to award Rethink both its Agency of the Year and Design Agency of the Year honours. Other "Scarlet Letter" honours – based on performance in this year's awards – went to Principal for Design Studio of the Year, Jam3 for Interactive Agency of the Year and Scout's Honour for Production Company of the Year.
The Les Usherwood Award – the ADCC's lifetime achievement award – was given to Bruce Mau, founder of Bruce Mau Design.
Other multi-Gold winning agencies include Zulu Alpha Kilo, Performance Art and FCB Canada. The Gold-winning campaigns can be found below. The full list of winners can be found on the ADCC website.
Rethink
A&W Canada, "Beyond Bait"
Online Single, Under 45 Seconds
Heinz Ketchup (Kraft Heinz Canada), "Draw Ketchup"
Advertising Integrated Campaign
Creative Effectiveness in Advertising
Direct
TV Single, Over 30 Seconds
Heinz Ketchup (Kraft Heinz Canada), "Hot Dog Pact"
PR Campaign
IKEA Canada, "The Cristiano Bottle"
Stunt/Event
National Magazine Awards, "National Magazine Awards"
Complete Design Program
Motion Graphics – Offline
Posters, Single
Over The Bridge, "Lost Tapes of the 27 Club"
Best Use of Sound
Creative Effectiveness in Advertising, Public Service
Innovative Use of Technology
Performance Art
Black & Abroad, "The Black Elevation Map"
Digital Design
User Interface & User Experience (Websites & Apps)
Website (Design)
Zulu Alpha Kilo
Black Business and Professional Association, et al., "The Micropedia of Microagressions"
Public Service Non-Traditional
Pfaff Harley-Davidson, "Tough Turban"
Advertising Miscellaneous
Creative Effectiveness in Design
FCB Canada
BMO, "Gear Up"
Promo, Campaign
Lotto Max (OLG), "Dream Drop"
Media Innovation, Campaign
Jam3
Adidas, "Adidas Ozworld"
Website Animation & Motion
Complex, "ComplexLand 2.0″
Websites
Principal
Jardins de Métis, "Festival International de Jardins 2021″
Posters, Series
Lambert & Fils, "Lambert & Fils Rebrand"
Brand Identity – Rebrand
Blok Design
Museum of Contemporary Art, "MOCA GTA21″
Complete Book Design
Bensimon Byrne/Narrative/OneMethod
White Ribbon, "Day After Day"
Online Public Service
Broken Heart Love Affair
The Royal Ontario Museum, "Immortal"
Online Single, Over 45 Seconds
Critical Mass
DirecTV Stream, "Serena Williams x Wonder Woman"
Integrated Digital Campaigns
FCB/Six
Walmart, "Bedtime Stories"
Mobile
John St.
No Frills (Loblaw Companies Limited), "Aisles of Glory: Legends of the Haul"
Games
Juniper Park\TBWA
Canadian Women's Foundation, "Signal For Help Responders"
Non-profit & Public Service
Leo Burnett Toronto
Woah Dough, "Woah Dough Packaging"
Package Design, Single
Lg2
Exceldor cooperative, "Check Mark CV"
Media Innovation, Single
R/GA
Reddit, "Is It Gonna Get Any Weirder?"
Original Music
No Fixed Address
Royal Ontario Museum, "#MyPandemicStory"
Experiential Single
Supersystème
Oliver Raymond, "Oliver Raymond Brand Identity"
Brand Identity – New Brand
Underline Studio
ADCC, "ADCC Brand"
Public Service Design, Series