Articles Tagged 'KFC Canada'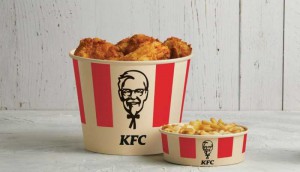 KFC picks Courage as its new AOR in Canada
The independent agency's latest win comes after a four-month review process.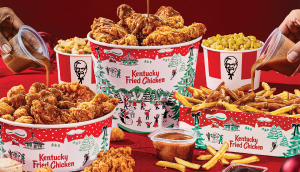 KFC goes all in on gravy
The QSR has tapped hip hop star Yung Gravy as part of a festive celebration for its signature sauce.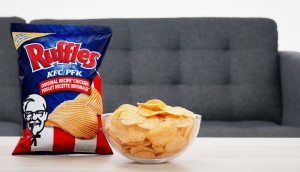 Ruffles and KFC aim for hype with limited-time pairing
The two legacy brands are looking to surprise consumers with a snack team up.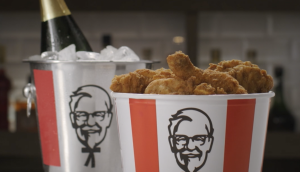 KFC toasts pairing fried chicken with champagne
The QSR is tapping growing cultural awareness of the combo, touting it as a new sensorial experience for its chicken.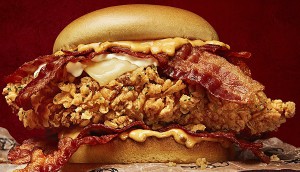 KFC fires another salvo in the 'chicken sandwich wars'
The QSR leans into the competitive spirit as sandwiches become a platform for innovations that are keeping sales strong.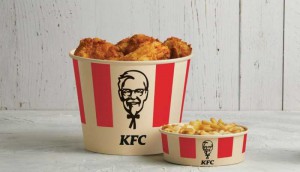 KFC Canada names new CMO
Katherine Bond-Debicki has been promoted, taking over marketing leadership from Samantha Redman.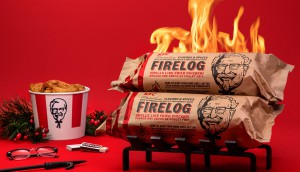 KFC wants you to smell fried chicken from your fireplace
The QSR wants a holiday log to remind home bodies of the joy of gathering around a bucket of chicken.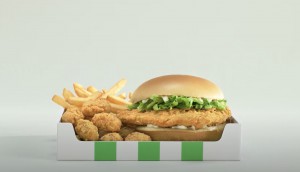 KFC tells plant-based haters to relax
For the national launch of its vegan-friendly 'chicken' sandwich, the QSR aims to bring skeptics into its broad audience.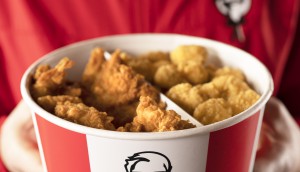 KFC is piloting Google's food ordering service in Canada
The QSR expands its ordering options, part of a plan to have online sales exceed in-person orders by 2022.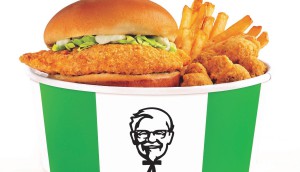 KFC is testing plant-based chicken in Canada
A one-day trial in Mississauga will help determine if the QSR will launch the products nationally.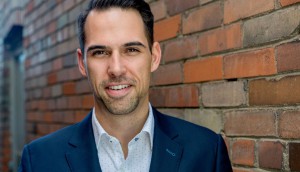 Yum Brands shuffles marketing leads
Director of marketing Jason Cassidy moves to KFC from Pizza Hut, which has hired Daniel Meynen to lead its efforts.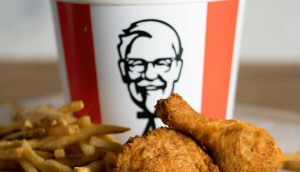 KFC Canada picks John St. as new AOR
The agency takes over all elements of the QSR's creative, ending a nine-year relationship with Grip.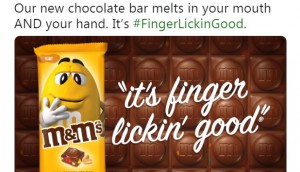 M&M's commandeers a slogan from KFC
The Mars Wrigley brand couldn't use its own iconic tagline to promote a new chocolate bar, so it borrowed another one.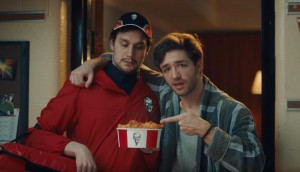 KFC delivers a tasty proposition
From delivery to reaching smaller groups, how a new value meal-focused ad reflects the QSR's plans for the year ahead.