Articles Tagged 'Ontario Road Builder's Association'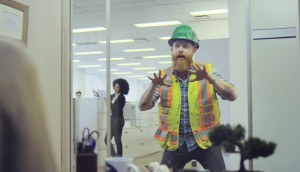 Check it out: Would this happen at your work?
A new campaign for the Ontario Road Builders' Association points out our hypocrisy.
Up to the Minute: New faces at Public
Plus: ADC Young Guns gets a revamp, a new PR firm for Nintendo and more news you may have missed.