Up to the Minute: New faces at Public
Plus: ADC Young Guns gets a revamp, a new PR firm for Nintendo and more news you may have missed.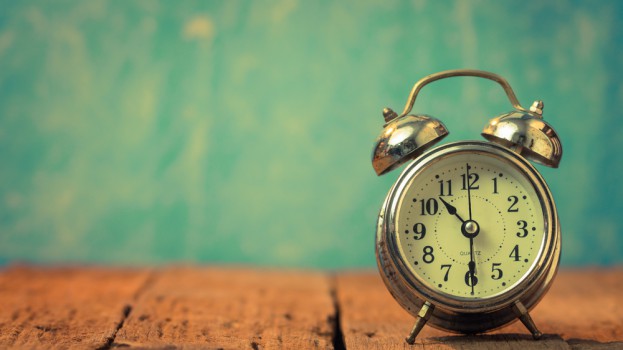 Hires, promotions and other news
Kaiser Lachance Communications has promoted its VP Janine Allen to general manager, a newly-created position. In the new role, Allen will manage day-to-day operations for the Toronto office, reporting to the shop's partners. Allen joined Kaiser Lachance last July after serving as senior director of marketing at Sears Canada and holding senior positions at FleishmanHillard and Veritas Communications.
National Public Relations has acquired Shift Communications, an integrated communications agency with offices in Boston, New York, Austin and San Francisco. The deal is part of National's overall long-term growth strategy into the U.S. It currently has a healthcare consultancy, Axon Communications, based in New York's Hudson Valley.
Harbinger has hired two new client service managers. Stephanie Kovacs has joined from Praxis, while Nicole Legate has come on from Idea Workshop. Both will work on clients including Unilever and Dare Foods, among others.
Public has added four new faces to its team. Account director Keltie Doolittle comes on from Anomaly, where she worked on clients including Budweiser, Bud Light, Spotify, Responsible Gambling Council, Rethink Breast Cancer and S. Pellegrino. Amy Flores, previously with AndersonDDB, has joined the creative department as art director, while Jessica McGraw, most recently at Harbinger, comes on as communications director. Megan McClean has also come on as a researcher in the shop's strategy department.
Bob has hired Sanmohini Pellerin as director, employer branding. Pellerin, who's been head of human resources at Bob since 2011, has been tasked with attracting and retaining new talent for the agency.
The Art Directors Club has revamped its international  ADC Young Guns program, which awards creatives 30 and under. The program is now a "curated invitation competition" where nominees will be selected by a committee of 40 influencers from 11 countries in a range of creative fields. Each influencer will name five nominees from various creative fields, including design, motion, photography, advertising, new media and product design. Nominees can then submit their portfolios free-of-charge, to ultimately be judged by a 12-person panel.
New business wins
Nintendo Canada has named Craft Public Relations as its new PR agency of record, following a competitive review. The shop will lead all media and influencer relations in English Canada for the brand.
After a multi-agency selection process, Tank has been chosen by CPAC, Canada's public affairs channel, to be its agency partner on strategic development and deployment of campaigns on live and digital communications platforms. Tank is tasked with creating a campaign to highlight the channel's 25th anniversary next year, among other projects.
The Ontario Road Builder's Association has chosen FleishmanHillard Toronto to create a public safety campaign for the 2016 construction season. The integrated campaign will remind drivers to stay alert around road construction zones this summer.
Media
The TorStar Corporation posted a net loss of $53.5 million for the first quarter of 2016, blaming falling ad revenues, increased digital investment and restructuring costs for the loss.

Instagram has added video to its Carousel ad units, first launched last spring.
Bell Media now has the exclusive broadcast sponsorship for the Invictus Games, which will be hosted in Toronto next year.