Canada gets Gold cub award
Alex Newman from BBDO Proximity and Patrice Simone Pollack from Argyle magazine take top honours at the Young Lions Cyber Competition.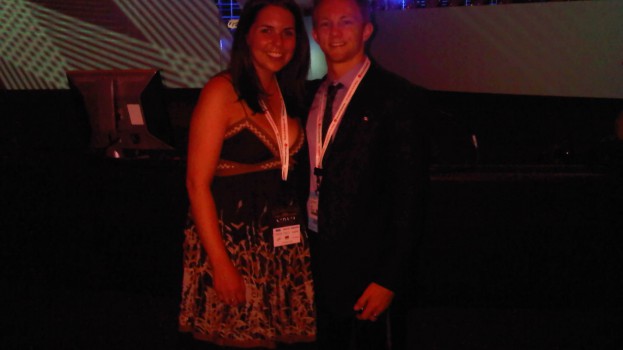 The Young Lions Cyber Competition Gold nod went to Alex Newman of BBDO Proximity and Patrice Simone Pollack of Argyle magazine and Women of Influence magazine, who beat 36 teams in the creative time-challenge to create the best online ad for The Planet Earth Institute, which is an international charity that seeks to educate on environmental and socio-economic concerns.

Newman and Pollack say it is an honour to have won the award in a competition against some of the world's top creative minds.

"It is so exciting to be a part of the 58th Annual International Festival of Creativity and to be representing Canada in the Cyber category," says Newman. "Competing against the best young creative minds in the world was one of the most enriching experiences of my life."

"Never before in my life have I experienced the pressure of competing for the global best," says Pollack. "I'm honoured and excited to turn the eyes of the world onto Canada as a country full of creative young minds."

The brief for the Young Lions Cyber Competition was to create a single banner promoting The Planet Earth Institute without asking for donations or help for the organization, says Newman. He and Pollack competed against 35 other teams to take home the prize.

Andrew Saunders, VP advertising sales for Young Lions sponsor the Globe and Mail, says he is ecstatic about the Canadian win.

"Our Young Lions Cyber team has clearly demonstrated to the international advertising community that Canada houses some of the world's best creative talent at all levels and has the confidence to compete and win on the world stage," he says.

The Canadians take the stage tonight at the Press, Cyber and Design Lions Awards Ceremony to pick up their Lion and get a free pass to next year's event. Denmark took Silver, and due to the excellent calibre of the field, two Bronzes were awarded to the Czech Republic and Portuguese entries.