Grey's new CCO comes with his own company
Birthplace founder Patrick Scissons joins Grey Canada, which absorbs his shop into its new downtown digs.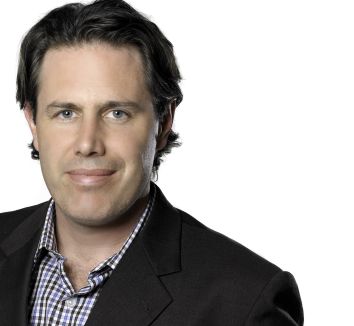 Grey Canada's new president & CEO Stephanie Nerlich seems to be succeeding where many have failed. Her efforts to give Grey a creative makeover that energizes the rank and file of the formerly not-known-for-its-creative agency have thus far netted a tech-savvy award-winning new CCO in Patrick Scissons, inclusion in strategy's Agency of the Year competition, and a more inspiring new environment.
She says moving the company from its '80s era Yonge/Eglinton area tower to a carpet-less exposed brick and wood open space in the downtown Toronto garment district, in the heart of the hip agency hood, had an immediate impact. And now that space is getting a further injection of a new corporate culture as Birthplace's 20 staffers are folding into Grey, functioning as its social media arm.
"You can't dictate culture. The move drove energy," says Nerlich, who's been encouraging her teams to push their thinking in new directions, saying that the difference has already been noted by clients, and that people's roles are being redefined.
In addition to its agency functions, Birthplace, which Scissons started up in 2009, also has a gaming aspect, working with game developers, publishers and brands. The gaming side of Birthplace remains autonomous, and will be rebranded as BMG and run out of the Vancouver office by Rob Edgar, while the digital and branded content expertise will infuse Grey, as Birthplacers will be totally integrated into Grey's "one team, one dream," as Scissons puts it. Or as Nerlich says, there will be one P&L.
Nerlich, who came to Grey from Lowe Roche in April, had worked with Scissons before when they were at BBDO, and had originally reached out back when Christina Yu left Lowe, but at that time, Scissons had just started his own enterprise. When she called again a few months ago – and hired away his managing director Darlene Remlinger – Scissons says he saw an opportunity to bring all that he had learned during his foray into tech and emerging media to the table, and put in place a much more collaborative ideation protocol he feels is largely missing in the traditional "art director and writer come out of a room saying 'ta-da'" linear process.
"I've been preaching everyone has input.  There are creative technologists, retail experts…more collaboration has to take place," says Scissons, who wants to see tech-led thinking have a place at the table, and remove the barriers to channel-centric solutions.
For her part, Nerlich felt that Grey's digital prowess has been largely unsung, and that this is an area of strength for the agency.  To build on that she knew the new CCO had to have a natural curiosity and advocate that there's more than one way to solve a problem. "We needed a creative leader who could push the teams into being comfortable in areas they only dreamed about," she says.
Other new team members include Lea Power who joined as director of finance after eight years at DDB, and from TBWA, Malcom Maclean who is the new VP, director of strategy.
"This is the final stage of the first step," sums up Scissons.
Carl Jones, who was brought in to head up creative by former president Ann Nurock, left Grey at the end of the summer to go back to OCAD.