Getting along with private label
P&G's Chris Chan reports that when it comes to working with private label, Canadian marketers could learn a thing or two from Europe.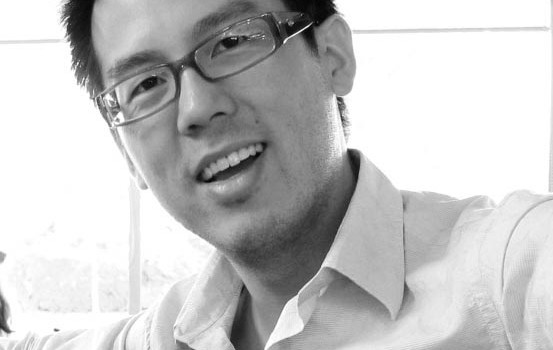 By Chris Chan
Can national and retailer brands live in harmony? If you haven't thought of your brand as being in a relationship with the retailer's, I hope this article acts as a "Dear Abby" on how to make it work, because, like it or not, you said "I do" the day you got on the shelf.
I work in Europe, which has the oldest, and therefore most developed, retailer environment in the world. What happens here often trickles down to other markets, which is why Canada has always looked to Europe for "what's next."
You've no doubt heard of European retailer consolidation and higher trade margins, but another prevalent dynamic is private label (PL) development. In Canada, marketers often focus on the branded battlefield.  In Europe, PL is so developed, marketers design initiatives with PL in mind. How will we price against them? What is the value proposition to communicate in-store? How do we respond to copycat innovation?
How did it get this way in Europe? In extreme cases, there are retailers (not limited to discounters) who carry mostly PL and often only one national brand per category, such as Migros in Switzerland.  In Spain, the biggest retailer, Mercadona, has cultivated a love mark, Bosque Verde, with a brand equity consumers love and trust. Their market position isn't the traditional "for shoppers who can't afford national brands," rather, their positioning is "for smart shoppers who aren't fooled by the fluffy marketing of national brands."  On top of that, the recession has made consumers more value conscious. Instead of feeling guilty for buying PL, shoppers now feel proud for making the "smart choice."
Could Mercadona be a crystal ball for Canada? If so, what is your retail strategy? One approach is a simple three-point MO – trade in, trade up, trade across – to create incremental customer value on a category level. Sell your next idea with any combination of these and you'll find yourself on a path to a happier retailer marriage.
Trade in: the number of shoppers your idea brings into the category
PL is a great alternative for some shoppers. But who's bringing shoppers into the category? Your brand has to. Through marketing, which PL doesn't do, your initiative has to create category awareness and need. The best example of this would be any brand in a low-penetration category, like packaged meats, or Swiffer in quick-cleaning.
Swiffer's key shopper barrier was that consumers didn't see it in the aisle because they couldn't recognize the "broom" that was packed in the starter kit. Swiffer worked with the retailer to reinvent the aisle and hang brooms fully assembled and out of the box. Now there's no missing the quick-cleaning aisle. Retailers benefited with PL sales, but Swiffer has grown disproportionately (upwards of 20%) and the retailer would never have grown the category without Swiffer's innovation.
Trade up: the number of shoppers your idea trades up to premium
This is the classic innovation strategy. In any category, there are consumers who want multiple benefits and are willing to pay a premium: anti-bacterial and moisturizing hand soap; low-fat and organic salad dressing. The bonus here is that your base lineup now plays a critical role in taking the consumers who traded in and trading them up. It's unlikely the retailer will play this strategy and carry a base and premium offering in the same label, but if PL does copy innovation in your category, then your job is tougher, and you need to stay ahead.
In the surface cleaning category, Flash, a U.K. brand that sold wipes, took a portfolio approach to grow the category while keeping PL at bay. It restaged its wipes business into a super-premium tier with additional scents (from 3x pricing to 3.7x vs. PL) to trade up loyal shoppers, and launched low-tier wipes, matching PL shelf price within 10% (via down-counting but still with a 2.5x pricing cost/wipe). This launch increased sales by 20%.
Trade across: the number of shoppers your idea trades into adjacencies
Everybody's talking about scale and multi-brand ideas. The beauty of these is that they serve consumers with a one-stop shop; "all you need to look glamorous on a Friday night" in one display. One idea, multiple category purchases.
But why invent a big idea when your retailer already has events they want to drive? In the U.K., Asda has an annual in-store charity program called Tickled Pink, with proceeds going to breast cancer research. By simply designing a promotional pink SKU across a portfolio of products, you create a meaningful lineup for the retailer and secure prime-time in-store display, driving cross-category purchase.
So how do you quantify the actual size of category growth behind these strategies? Work with your market research and sales teams and use a combination of volume forecasting tools like BASES to estimate the incrementality of any idea, household panel data (penetration, repeat, purchase frequency) and, of course, your retail price.
Yes, this marriage is a tough one, but if you can show the retailer why your brand can uniquely generate trade in, up and across on your next idea, you should be able to get their support and a raison d'être on top of their PL.
And they lived happily ever after.
Chris Chan is a Canadian expat who used to work at P&G Canada and is now at P&G Geneva. He loves marketing and speaking in the third person. For light amusement, follow him on Twitter @executive_guy.