Best Buy says 'game on'
The retailer is targeting moms with its holiday campaign, which features a big TV buy and a Facebook game.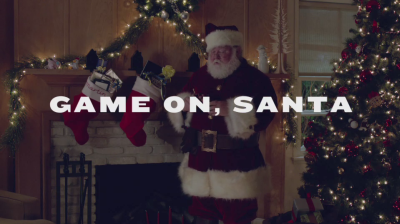 Best Buy is saying 'Game on Santa' for its multi-platform holiday campaign, focusing on 13 of what it calls the hottest gifts of the season.
Mainly targeted at moms, who are the primary gift buyer of the home, the campaign, with creative by CP+B and media by Media Experts, features a large TV buy on specialty and primetime shows, including Terra Nova, New Girl, Dr. Oz and Ellen, says Angela Scardillo, VP marketing at Best Buy Canada.
The campaign's digital component is lead by a "Pass the Present" Facebook game, launching later this month, which has people passing a virtual present to their friends with one lucky recipient instantly winning all the (real) 13 Best Buy hottest gifts of the season.
The digital game is being promoted though its TV commercials, as well as on other social media channels like Twitter, says Scardillo.
The company's online campaign also includes promotion of its Boxing Day sales, which begin at 5 p.m. on Dec. 24 on the Best Buy website. Best Buy is promoting the sale with a Christmas Eve Skype takeover, which Scardillo says they expect to be very popular with calls home for the holidays.