The Bessies expand in 2012
A new chair and new categories mark the 49th annual awards.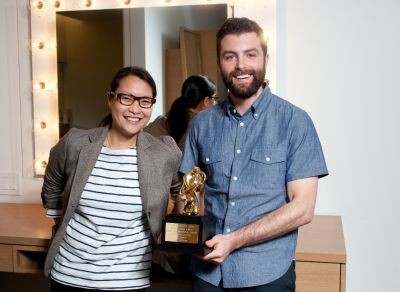 The Bessies, produced by the Broadcast Executives Society and the Television Bureau of Canada, have announced changes to the 2012 edition of the awards program.

Christina Yu, executive creative director at Red Urban, has been named the chair of the 2012 edition of the awards, which recognize the best in Canadian advertising.

Also, for the first time the awards will be accepting entries in craft film categories, including Animation and Best Use of Original Music. Film for TV and Digital Film categories will be judged and awarded separately.

Online entries to the 2012 Bessies for work completed in 2011 will be accepted as of March next year.

Best of Show, Campaign at the 2011 Bessies went to the BC Dairy Foundation's infomercial-inspired campaign "Chair pants, Support Head and Chin Lift" (DDB). The Best of Show, Single went to "Super Sexy Abdominal Thrust" (Red Urban) for Fortnight Lingerie.

Pictured: Christina Yu, executive CD and Daniel Bonder, art director and copywriter, DDB Canada at last year's Bessie Awards.