Newfoundland & Labrador evokes childlike curiosity
The new chapter of Newfoundland & Labrador Tourism's "Find Yourself" campaign includes awareness-building TV and tactical print and online ads.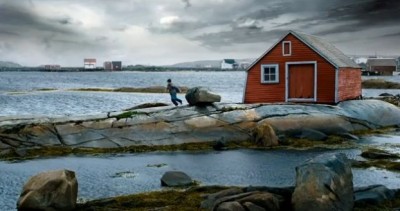 Newfoundland & Labrador Tourism is back at it, releasing new spots for its "Find Yourself" saga. Two new TV spots continue the campaign's tradition of differentiating the brand by promoting the province based on three pillars: its people, culture and natural environment.

"Iceberg Alley" and "Secret Place" are chapters 13 and 14 in the continuing saga, with creative and media by St. John's-based Target, and they focus on the third pillar, illustrating Canada's easternmost province as a beautifully intriguing, surprisingly exotic vacation destination.

"Iceberg Alley" showcases Newfoundland & Labrador's 29,000 km of coastline and the freshly carved icebergs that dot it during the spring and summer, while "Secret Place" explores Mistaken Point, a destination at the very edge of the continent that contains 565-million-year-old fossils trapped in volcanic ash. Both spots espouse childlike fascination, following kids as they explore the two areas.

"Children allow us to tap into something that all too often we forget about as adults," says Derrick Dalley, Minister of Tourism, Culture and Recreation, the Government of Newfoundland & Labrador. "Simple things like wonder, joy, and curiosity – they are feelings our audience recognize and associate with the Newfoundland & Labrador Tourism brand."

Since launching in 2007, the "Find Yourself" effort has had solid success and continues to resonate. In 2010, the number of non-resident visitors increased 7.3% compared to the previous year, totaling 518,500 – the first time the half-million mark was reached and exceeded.

The 2012 effort, which also includes in-flight ads, print in national and regional newspapers, online and social media, will complete its run in September. The TV ads will remain on air until May.